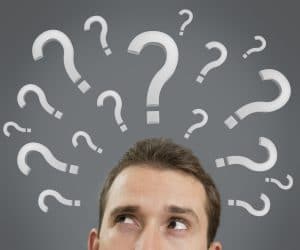 You may not even realize it but you might spend a lot of time guessing about the ways you can find headache relief. We know that what you'd love is to stumble across a quick fix, feel amazed by it, and then ride off into the sunset with your perfectly comfortable, lacking-in-pain, new lease on life! However, what you most likely need is professional treatment, such as from our Houston, TX team, so you're actually fixing the problem, rather than covering it up. Find out more.
#1: You're Still Not Experiencing Complete Relief
Maybe you keep thinking you're onto something when it comes to the "treatments" you're finding. Perhaps you think you need more caffeine because sometimes, when you have a cup of coffee, you feel better. However, it doesn't always work. Maybe you find that when you take certain pain relievers and get enough sleep, you mostly feel better but you do still get headaches. They're just not as bad. See what we're getting at here? Our team encourages you to seek complete headache relief by coming in to see us instead of just guessing.
#2: You May Be Doing More Harm Than Good
You might not be helping yourself, even if you notice a bit of headache relief. For instance, let's say you keep drinking more and more caffeine in an effort to treat your pain. Maybe you start off taking two pills but then you take more pain relievers to try to make yourself feel better. Maybe you become stressed about getting enough sleep, which makes it harder to sleep. Rather than simply taking care of your pain, you're ending up with additional problems. Our suggestion? Come in for a checkup, of course!
#3: Seeing Us Is Easy!
As mentioned, our suggestion is that you stop guessing and making assumptions regarding your headaches and instead, come in to learn about headache relief from our team. Why? Well, because it's easy to do and it's effective. We can evaluate what's happening with you, so we can uncover the source of your problem. Then, we can prescribe treatment (which will not include drugs). The result? You will be looking forward to life in comfort.
Make Things Easy And See Us For Headache Relief
Give yourself the headache relief you deserve when you visit our practice. Schedule your visit with Healthy Smiles Family Dentistry today by calling (281) 974-4494. We serve patients from Houston, Memorial City, Bunker Hill, West Beltway, City Center, Hedwig Village, and all surrounding communities.