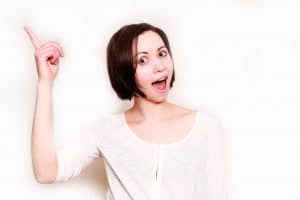 Even if you have had multiple dental fillings in your lifetime, you may still have some hesitation when you find out you have a cavity. Of course, you know that we will numb your tissues, that you will be just fine, and that there's not really anything to worry about. However, that doesn't mean you necessarily enjoy the experience. What would you say if we were to tell you that we are now practicing with the use of hard tissue laser instead of a drill during fillings? We strongly suggest finding out a bit more about this exciting technology.
Yes, It's Really A Laser
The Solea® Laser is an instrument that we can use on your hard tissue (your teeth). In the past, you may have heard of laser technology approved for the use on soft tissue like gums but, for issues like cavities and other tooth-related concerns, a drill was always required. This is no longer the case!
So, Why Is A Laser Exciting?
The best way to explain why a laser is so exciting when it comes to receiving a dental filling is to compare it to the traditionally used drill. Consider the following highlights and feel free to give us a call or speak with us during your next visit if you have any questions:
A drill creates a lot of noise. The laser does not, so a filling may feel more relaxing.
A drill requires us to numb your tissues before we begin working. In many instances, the laser creates little to no discomfort, so you may not even require any anesthetic (which is very helpful for individuals who dislike injections).
Talk With Us About Easy, Comfortable Dental Fillings
Learn more about our use of the Solea® Laser to perform gentle, quick, comfortable fillings for your smile. Schedule your visit with Healthy Smiles Family Dentistry today by calling (281) 974-4494. We serve patients from Houston, Memorial City, Bunker Hill, West Beltway, City Center, Hedwig Village, and all surrounding communities.