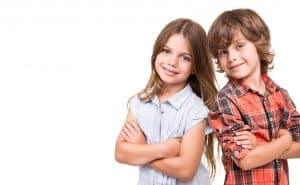 Do you have dental sealants on your to do list but you have not yet scheduled them? Are you under the impression that sealants are probably a good idea for your child's smile but you still don't really know what they do or why we mention them so frequently during visits? To erase the mystery and offer a little motivation, we are happy to share some reasons you might want to get more serious about scheduling the time to make this treatment a reality!
What Are They?
Dental sealants are just what they sound like: They seal in the chewing surfaces of your child's back teeth. By using a special plastic that we paint over these areas, then cure into a completely hardened barrier, we make it so that bacteria, food, etc., cannot rest on these surfaces.
Why Do This?
The reason the barrier we create with dental sealants is so important is the fact that it gives your child an immense chance to avoid decay. All of that bacteria, plaque, food, etc., that we talked about becoming barred from contact with back chewing surfaces? It's the stuff that sneaks its way into little grooves in these teeth, that your child (who is still learning to brush extremely well) cannot reach with ease, and that will most certainly cause cavities.
Is It For My Child?
We nearly always suggest dental sealants for your child's teeth. To become more familiar with the process and treatment, and to give us the chance to check your child's teeth and see if they are currently ready for sealants, we encourage you to schedule a consultation at your earliest convenience.
Bring Your Child In For Sealants
Don't underestimate the extraordinary decay-prevention that your child can achieve with the placement of sealants. Schedule your visit with Healthy Smiles Family Dentistry today by calling Healthy Smiles Family Dentistry today at (281) 974-4494. We serve patients from Houston, Memorial City, Bunker Hill, West Beltway, City Center, Hedwig Village, and all surrounding communities.