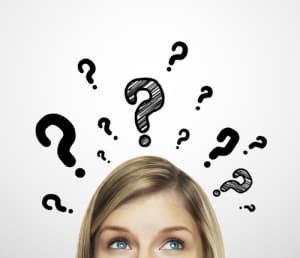 When our patients feel nervous or apprehensive, we often recommend sedation dentistry as part of their treatment. We want to ensure every patient feels comfortable and relaxed. If you have any questions or concerns about this procedure, please take a look at the FAQs below.
Frequently Asked Questions About Sedation Dentistry
Question: Who benefits from this procedure?
Answer: We typically suggest this treatment for patients who feel nervous about visiting the dentist. In addition, patients with severe gag reflexes may benefit as well. In some cases, anxiety can be so bad that a person may avoid even the most minor procedures, leading to an increased risk of tooth decay, gum disease, and tooth loss. To see if you qualify, we will carefully examine your medical history and answer any questions you may have.
Question: What is nitrous oxide?
Answer: Also known as laughing gas, this form of sedation is a gas administered with a mask. Patients feel calm and the effects wear off almost immediately after the procedure.
Question: Do I need oral sedation?
Answer: If a patient has severe anxiety, then we may recommend oral sedation. This system offers a deeper form of relaxation than nitrous oxide and is taken in pill form.
Question: Can I return to work after receiving sedatives?
Answer: If you receive nitrous oxide, then you will be able to drive yourself home and return to work or school. However, patients who undergo oral sedation may need to avoid driving or operating machinery for 24 hours. They should also arrange for a friend or family member to bring you home.
ABOUT YOUR HOUSTON DENTIST:
At Healthy Smiles Family Dentistry in Houston, TX, Dr. Amy Vlachakis (pronounced Vla-ha-kiss) and her dedicated staff strive to make everyone feel like family, while providing top-notch general, cosmetic, and family dentistry services to patients of all ages. To learn more, or to schedule a consultation, call our office today at (281) 974-4494. Located in Memorial City Plaza, we proudly serve patients throughout Houston, Memorial City, Bunker Hill, West Beltway, City Center, Hedwig Village, and all surrounding communities.