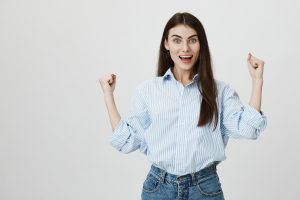 If you're afraid of needles, then you are amongst a very large group of people who find themselves at an uncomfortable crossroads when tooth decay occurs. You know that you should fix the problem. However, you're so anxious about the potential use of needles, etc., that you find yourself unable to schedule the care you need. What is a person to do? Thankfully, we offer solutions for multiple concerns related to fillings, so you can say goodbye to cavities and receive the needle-free care you're hoping to find.
Questions and Answers
Question: I know that you typically administer local anesthetic through an injection, which is one of the reasons the idea of treating tooth decay causes me anxiety. How can I receive a filling without this portion of numbing my tissues?
Answer: Welcome to the world of dental sedation! We offer nitrous oxide (it's a gas you breathe through a mask) and oral sedation (you take a pill). You may rely on a form of sedation in place of local anesthetic (or, if you wish, to help you feel at ease about local anesthetic).
Question: Will you be able to help me decide which form of dental sedation is best, so I may comfortably address my tooth decay without the use of needles?
Answer: Of course! We will speak with you about your options, the details, and what to expect, so you can easily make a decision.
Question: What about the actual act of filling my teeth? My anxiety surrounding needles extends to drills, as well. Can you do something to help me?
Answer: Yes! We don't use the traditional drill. We use something called the Solea® Laser. It's a laser for your teeth! You'll be free of the noise you expect from a drill (and frequently, it's so much more comfortable, that you won't need any type of numbing for your tooth!).
Treat Decay With Easy, Comfortable Care
Receive the dental care that you need and that you deserve, while taking excellent, relaxing care of your smile. Schedule your visit with Healthy Smiles Family Dentistry today by calling (281) 974-4494. We serve patients from Houston, Memorial City, Bunker Hill, West Beltway, City Center, Hedwig Village, and all surrounding communities.