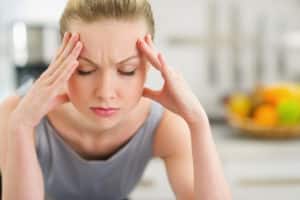 Have you begun to notice that when you feel extra stressed, you end up requiring headache relief? When you have a headache, do you then feel more stressed because you want the discomfort to end and you worry that you'll end up with additional headaches in the future? You will be happy to know that you are certainly onto something if you're been connecting the dots between this chronic problem and stress or tension. To help you further understand how stress is playing a role, how this can affect you, and what you should do, take just a minute out of your day for helpful details.
Stress May Contribute To Headaches
While stress may not be the only factor associated with your headaches, it can certainly heavily contribute to the problem. Here's what you need to know:
If you suddenly experience a significant amount of stress, your body may essentially panic. As a result, physiological changes can affect the blood vessels in your head, leading to a headache (typically a migraine).
Or, ongoing stress may cause muscle tension. Subsequently, headaches can occur as a symptom of this tension. Fortunately, addressing the stress and any other underlying factor will lead to headache relief.
When Headaches Cause More Stress
Once you begin dealing with chronic headache pain, you might find that your stress increases. Now you have to figure out what's wrong, you want immediate headache relief, and you become anxious about headaches to come. We can address all of these concerns and help you get your quality of life back with a comprehensive diagnosis at our practice, followed by detailed, personalized care.