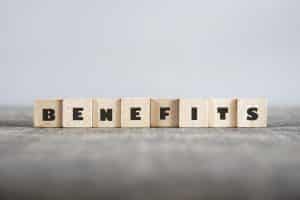 When the main goal of your daily life at the moment turns into discovering a way to achieve headache relief, you may start feeling like you'll try anything. Before you assume you need a newfangled device or a super medicine, we invite you to visit our practice. With the help of an advanced diagnostic system called TruDenta, we can find out exactly what's causing your problem, how to fix it, and we can even provide treatments. Find out more, so you understand what makes our approach so full of benefits.
We Treat All Of The Sources, Not Just One
We aren't going to stop at the first issue we notice and then assume it's the only source of your pain. Instead, we approach headache relief with a comprehensive look at your entire body, your daily habits, your oral health, and more. Why? Well, headaches are complicated because more than one type of factor can cause them. Everything from poor dental work to misaligned teeth, missing teeth, bad habits, injuries, and TMJ disorder can contribute. Identifying and treating every single one of the issues contributing to your pain will offer you the most effective result: Comfort.
We Avoid Drugs And Invasive Procedures
We aren't interested in masking the discomfort or taking an invasive approach. Instead, we avoid the use of drugs and offer the most minimally invasive methods we can. As a result, we are delicate yet thorough with your body, so you can receive headache relief without ending up with any stress or strain. You may require an oral appliance, orthodontic care, restorative treatment, suggestions for lifestyle changes, and more. The end goal, as always, is your comfort on a daily basis!
Get Your Quality Of Life Back Where It Belongs
Come in for an evaluation, diagnosis, and effective headache relief, so you can feel like yourself again. Schedule your visit with Healthy Smiles Family Dentistry by calling our Houston practice today at (281) 974-4494. We serve patients from Houston, Memorial City, Bunker Hill, West Beltway, City Center, Hedwig Village, and all surrounding communities.