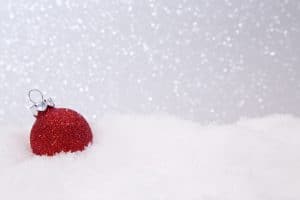 If you suffer from any type of consistent headache pain, then there's always the question in the back of your mind: What if I get a headache during the party? What if my headaches ruin the holidays? What can I do to avoid ending up in pain? When you know that you need headache relief but you haven't found a way to actually ensure you can prevent them, you're left feeling like you're just rolling the dice when it comes to your daily life. Our Houston, TX team would like for you to meet with us soon, so we can help you get your headaches under control before holiday time!
What To Remember
If you're throwing pills into your system in order to combat headaches, you may not be experiencing the relief you want. You know that even when you take pain relievers, you are sometimes stuck with side effects, you may still have lingering pain that's just not quite as severe, and you can't seem to do anything to keep the headaches from occurring. Remember that when you visit us for headache relief, we help you in a more holistic fashion, so you can figure out what's going on and stop headaches before they even start. This could most certainly make for a much less stressful holiday season (and life!).
What You Should Be Doing
You should call us as soon as you have the time, so you can come in before the winter holidays are upon us. They may seem quite far away but once Halloween is over, it starts to feel like we're on a fast-track toward celebrations, parties, and everything else that comes with this time of year. Don't let headaches and the anticipation of pain get in your way. Don't worry about having to take medication, make sure you have it with you, and all as you cross your fingers in hopes that you won't have head pain ruin your fun. Instead, come in to see our team and to tell us about what's been going on with you. Our headache relief is likely going to seem like a fresh and mindful approach you haven't heard of before because we figure out the why behind pain and how to make it stop!
See Us For Headache Relief Before The Holidays
Protect your holiday season and the rest of your life when you meet with our team to discuss how our headache relief is unique and how it may help you. Schedule your visit with Healthy Smiles Family Dentistry today by calling (281) 974-4494. We serve patients from Houston, Memorial City, Bunker Hill, West Beltway, City Center, Hedwig Village, and all surrounding communities.