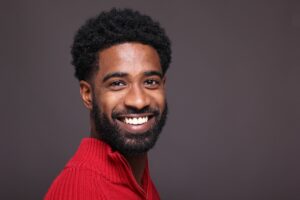 If you let a problem with nightly teeth grinding and clenching go untreated for too long, the impact on your smile can be severe. As time passes, you can experience worsening issues with wear and tear that leave teeth misshapen and unattractive. This issue can also be linked to larger concerns about jaw pain and stiffness, facial discomfort, and headaches. At our Houston, TX dentist's office, we are prepared to help you confront these issues. In addition to helping you stop nightly teeth grinding, a condition known as bruxism, we can talk to you about restoring teeth that have been hurt over time.
Has Bruxism Made Unwanted Changes To Your Smile?
When bruxism is not dealt with properly, the impact on your smile can become hard to ignore. Wear and tear from teeth grinding can lead to your smile appearing misshapen and damaged, which can reduce your overall confidence in the way you look. As time passes, that harm can worsen until you have to worry about problems with your oral health! The sooner you talk to your dentist about nightly grinding and clenching, the sooner you can put a stop to it, and the less likely you are to have problems that are noticeable. However, if those problems are already affecting you, we are prepared to help.
Planning Treatment To Restore Worn And Damaged Teeth
Depending on what state your smile is in when you come to us about treatment, we can recommend restorative or cosmetic dental work. Cosmetic services are more conservative, and they can deliver the results you want while only making minimal changes to the shapes and sizes of teeth. Through restorative dental work, we can take on damage that has hurt your oral health. When these more serious issues are not dealt with, it can lead to worsening problems with your well-being.
Treating Ongoing Concerns About TMJ Disorder And Bruxism
With a custom oral appliance, we can help you deal with bruxism, and we can help you correct problems with your jaw alignment and movement linked to TMJ disorder. Problems like these should not be taken lightly. Bruxism can lead to TMJ aches and pains in addition to the harm to your teeth. When TMJ problems are not managed, you can have more difficulty biting and chewing, you can experience more frequent headaches, and you can have chronic pain in your face, neck, and head.
Talk To Your Houston, TX Dentist About Bruxism
Through treatment for bruxism, we can help you protect your smile against worsening wear and tear, and we can take on an active problem that causes you physical discomfort. If you would like to find out more about how we can support you, reach out to your Houston, TX, dentist, Dr. Vlachakis, by calling 281-974-4494.