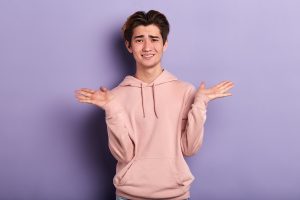 If you catch yourself grinding your teeth reflexively during the day, or if you have reason to believe you are doing so while you sleep, tell your dentist! A problem with habitual teeth grinding, or bruxism, can lead to more trouble than you may expect if it is not properly managed. This issue could be linked to troubles with TMJ disorder, a problem that develops when your jaw joints and muscles no longer work in alignment. Grinding and clenching can also lead to enamel damage that puts you at risk for smile problems and oral health difficulties. At our Houston, TX dental practice, we are ready to help you deal with bruxism. We can also work with you to address related TMJ issues, or trouble with dental damage that has already occurred.
Ignoring The Symptoms Of Bruxism Can Lead To Problems
Grinding and clenching your teeth at night can lead to trouble for your appearance, and it can also lead to alarming oral health difficulties. Eventually, you can wear down your enamel enough to change your smile for the worse. You can even chip or crack a tooth, which will make restorative treatment necessary! The pressure you place on your jaw joints and muscles is also a concern, as it can cause persistent pain and sensitivity issues, and it can even contribute to your ongoing troubles with TMJ disorder.
Wearing An Appliance To Address Nighttime Teeth Grinding
A custom oral guard provides a neat and easy-to-apply solution to problems with nightly teeth grinding. Our practice can provide you with a guard that has been made specifically for you to use in order to keep your smile safe from harm. When in place, it will keep you from exerting pressure on your teeth, so you no longer have to worry over potential wear and tear. Holding your jaw in place can also stop you from causing mounting pressure that leads to more TMJ pain.
We Can Also Help You Deal With TMJ Disorder
If bruxism is part of a larger problem with TMJ disorder, we can help by working on improving your bite alignment and alleviating jaw pressure. A custom oral guard can help by changing the position of your jaw so that it stays resting more comfortably. If you have difficulty biting and chewing in a way that feels comfortable because of an injured tooth, we can discuss restorative treatment with dental crowns to give you back your confidence in your natural bite.
Talk To Your Houston, TX Dentist About Your Teeth Grinding Troubles
Unless you do something to protect your smile, your issues with teeth grinding can grow worse over time. Healthy Smiles Family Dentistry is ready to help you deal with bruxism, just as we are prepared to help you put an end to struggles with TMJ disorder. For more information, please call our Houston, TX dentist's office today at 281-974-4494.