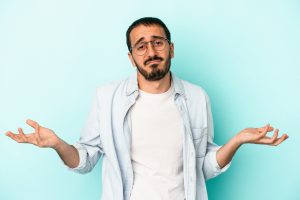 There are certain conditions that can feel like an obvious problem for your dentist. However, you may not realize that certain consequences of TMJ disorder are worth mentioning during an oral health evaluation. One thing to know is that your struggles with headaches could stem from problems with your jaw health and alignment. If trouble with your bite movement and alignment go unaddressed, the problem can persist, and can even grow more serious over time! At our Houston, TX dentist's office, we can offer support for this issue. Through the use of dental care and support with TruDenta, we can put an end to problems with your oral health that cause headaches to occur.
Why You Should Talk About Headaches With Your Dentist
If you have headaches as part of your ongoing struggles with TMJ disorder, your dentist can help. The discomfort you feel can be traced back to problems with the alignment or health of your jaw. These troubles can occur due to persistent stress, an injury, or problems with your bite alignment and movement that go unaddressed. The longer you wait to deal with this, the more the discomfort can impact your quality of life. If you have issues with teeth grinding, it can lead to problems with dental damage as well as worsening discomfort.
Starting Treatment For TMJ Disorder
Through the use of TruDenta, we can evaluate your bite and your jaw movements to look for reasons why jaw pain, headaches, and other forms of discomfort affect you. Once we identify issues with your alignment and movement, we can begin therapy to relieve tension and pain. Over time, this can reduce your trouble with headaches and help you sustain a healthy, secure bite movement.
Poor Oral Health Can Interfere With Your Bite Function
Sometimes, patients are not able to bite and chew comfortably because they have problems with their dental health. If you avoid putting pressure on a certain tooth, or on certain teeth, your dentist can provide the appropriate restorative dental services to resolve these issues. One big issue that can compromise bite health is tooth loss. If you have an incomplete smile, we can discuss services that can improve your appearance as well as your bite function!
Talk To Your Houston, TX Dentist About TMJ Treatment!
Through the appropriate dental work, we can help you ease tension in your jaw that can cause joint pain and stiffness, headaches, and more! Healthy Smiles Family Dentistry offers different approaches to care, including services that rely on TruDenta, to put a stop to TMJ troubles. If you would like to find out more about how we can support you, or if you have any active concerns with your dental well-being we can resolve, please reach out to your Houston, TX, dentist, Dr. Vlachakis, by calling 281-974-4494.