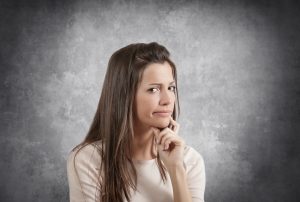 You know that you're experiencing discomfort. However, you're having a hard time pinpointing where that pain starts and what's causing it. If you feel embarrassed to schedule a visit with us because you don't have any answers, we strongly suggest you consider the following: That is one of the very reason you should schedule a dental visit with us! There are many reasons you have a toothache, jaw ache, neck pain, headache, etc. We can help you figure out the "why" behind them and how to make things better.
When It's In Your Teeth
When you're dealing with discomfort in your teeth but you can't exactly point to the specific location, you may be suffering from a variety of issues. It could be dental sensitivity, which is often brought on by erosion, either due to care, diet, or bruxism. You may also simply have uncomfortable teeth because of bruxism (grinding and clenching). How to find out and feel better? Come see us.
When It's Somewhere Near Your Smile
Perhaps your face hurts. Maybe you are experiencing some discomfort in your jaw area. These types of problems are often the result of the aforementioned bruxism disorder. They may also point to TMJ disorder. Both are functional problems, which means the working parts of your smile are not functioning at their best (and may be stressed). See us for a dental visit! We can treat them effectively.
When It's Your Head, Neck, Shoulders, Etc.
Didn't know we could treat this type of discomfort? It's often connected to your oral health. It could be related to posture, bruxism, TMJ disorder, alignment, and more. What to do? You got it! Schedule a dental visit.
See Us For A Visit As Soon As You Can
We encourage you to make your oral health better and to get back to comfort by calling us to set up a checkup. Schedule your visit with Healthy Smiles Family Dentistry today by calling (281) 974-4494. We serve patients from Houston, Memorial City, Bunker Hill, West Beltway, City Center, Hedwig Village, and all surrounding communities.