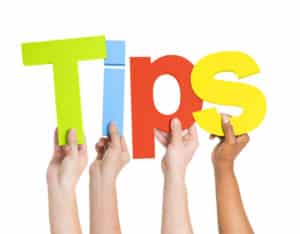 Are you a new patient to our practice who is excited about all that we offer for headache relief but you are not sure how to proceed? Perhaps you're worried that your headaches are not serious enough, that you cannot afford treatment, or you just feel like you don't know where to begin. Good news: You are not alone! Like many patients, you may have stumbled across our services, surprised that easing your headaches is something you can achieve with a dentist. No problem – we offer a few helpful tips to head you in the right direction.
Contact Us
Even if you think your headaches are just too mild for care (they're not) or if you don't really know what to expect – we will be glad to take your call. We can provide you with answers to your introductory questions and will schedule a visit, so you can come in, receive an exam, and learn more about how headache relief can improve your life.
Ask About Financing
Are you worried about how you will pay for the headache relief that you are so happy to have discovered? You have nothing to worry about. We offer a variety of financing options. While we do accept dental insurance, it is not necessary – we will work with you to fit care into your budget with the help of affordable payment plans.
Consider The Dental Connection
You may wonder how a dentist can help you with your headaches. It's important that you recognize that the structures in your oral cavity and surrounding areas all work together, so you can chew, eat, speak, and more. When they are damaged or not cooperating, poor function and discomfort may arise and radiate – causing headaches. We can pinpoint the underlying cause (or causes) of these issues and fix the problem.