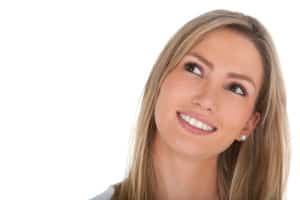 If you follow your dentist's advice closely, you should brush your teeth at least twice every day (and after meals, whenever possible), and floss between them at least once. You would also attend a dental checkup and cleaning appointment as often as your dentist recommends for a thorough teeth cleaning and examination. Unfortunately, many people assume that, since they're diligent about hygiene at home, and their teeth don't hurt or appear stained, they can simply skip the next appointment without consequence. The truth, however, is that your teeth need a checkup at least twice a year, or dental diseases can develop, progress, and threaten your oral health before you realize what's happening.
Appearances Can Be Deceiving
Even on a good day, you can only partially see your teeth when you check them in the mirror. The fronts and most of the backs of your lower teeth may be fairly visible, but behind your upper teeth may be more challenging to see. Also, between your teeth, along the gum line at the back of your teeth, and even the front surfaces of less obvious teeth, like molars, can hide dental plaque and food debris out of your sight. Though your smile is bright and apparently healthy, how your teeth look isn't always a valid indication of how healthy and safe from diseases they are.
The Point of a Dental Checkup and Cleaning
With your toothbrush, toothpaste, and floss, you can largely remove the deposits of plaque (a biofilm that houses hundreds of kinds of bacteria) from your teeth. However, most people are still bound to miss a spot or two of plaque now and then, which can harden, or calcify, into a more stubborn substance called tartar. More tenacious than plaque, tartar is insoluble (doesn't dissolve in water), and cannot be removed without a professional dental cleaning. By skipping an appointment, you can allow tartar and the bacteria it protects enough time to develop into tooth decay and/or gum disease, causing serious and irreversible damage to your dental health.
ABOUT YOUR HOUSTON FAMILY DENTIST:
At Healthy Smiles Family Dentistry in Houston, TX, Dr. Amy Vlachakis (pronounced Vla-ha-kiss) and her dedicated staff strive to make everyone feel like family, while providing top-notch general, cosmetic, and family dentistry services to patients of all ages. To learn more, or to schedule a consultation, call our office today at (281) 974-4494. Located in Memorial City Plaza, we proudly serve patients in Houston, Memorial City, Bunker Hill, West Beltway, City Center, Hedwig Village, and all surrounding communities.