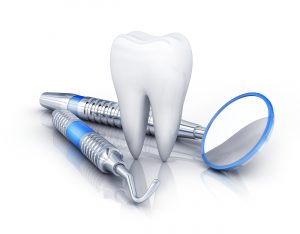 When you chip a tooth, or one is knocked loose, this could lead to serious complications for your oral health. To prevent these complications and repair your smile, we offer emergency care, even if your injury happens outside of normal business hours. In today's blog, your Houston, TX, dentist will discuss our approach to emergency dentistry.
Responding to Your Emergency
When you sustain an injury to your smile, or develop unexplained pain, don't put off seeing the dentist. Give us a call right away so we can set up a time to see you quickly, even if the issue occurs outside of normal business hours. In the meantime, your response could help mitigate further damage and reduce discomfort until we can see you.
For example, if you have an aching tooth or one with an object stuck between them, the rinse with warm water and floss on either side of the tooth. If this fails to ease discomfort or remove the object, then let us know. Don't use anything other than floss to remove a trapped object, as you risk damaging gum and tooth structure.
If you have chipped or cracked a tooth, then rinse with warm water and apply a cloth or gauze to the bleeding area. Use a cold compress or ice pack against the side of the face to control swelling, and try to recover any pieces of the tooth to bring with you. Consider taking an over-the-counter pain reliever. If a tooth is knocked out completely, pick it up by the crown, never touch the root, and place it in a glass of milk or salt water, bringing it to the office with you. Again, use gauze, ice packs, and pain relievers to ease swelling and bleeding, and control discomfort.
If a crown or filling is loose or lost, then let us know and avoid very hot or cold foods and drinks, and items high in sugar, as the exposed tooth will be very sensitive!
Don't Let Decay or Infection Develop
Remember, don't put off seeing us if a tooth is damaged, even if the chip appears minor. If you sustained an injury and no damage is visible, let us know, as fractures are often invisible to the naked eye.
Possible Treatment Options
Our team can remove trapped objects, repair damaged teeth with cosmetic bonding or a custom crown, and help restore your knocked-out tooth as well. If you have any questions, then please give our team a call today to learn more.
Do You Need Emergency Dentistry?
We want to make sure you receive the care you need for a dental emergency situation. For more information on repairing damaged teeth and preventing complications, then contact Healthy Smiles Family Dentistry in Houston, TX today by calling 281-974-4494.