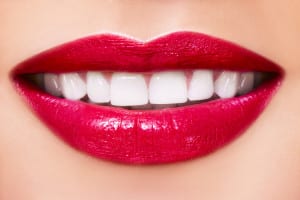 You probably know that porcelain veneers can greatly improve the appearance of your smile. Not only can they camouflage cracks and minor chips but they can also whiten and brighten the appearance of your grin for a truly magnificent smile makeover. While these aesthetic benefits sound wonderful, you may be thinking to yourself that there must be some hidden catch. Before you allow the little doubts that pop up in your brain to cheat you out of saying, "yes" to a wonderful solution, look over the following lesser known advantages of veneers. You may learn all you need to know to feel good about your decision to improve your smile with this cosmetic solution.
Exciting Veneer Benefits
One of the exciting benefits of porcelain veneers is their ability to resist stains. You may have heard from friends or family members that this cosmetic treatment will look wonderful at first but will quickly discolor. This is simply not the case. As long as you provide your newly improved smile with consistent daily care, you can expect your teeth to look dazzling for a long time.
Another benefit you may not realize – but may feel concerned about – is that your daily care will probably not change very much. In addition to being able to continue eating the foods and beverage you want without worrying about stains, you can also brush and floss like you usually do. Brush twice daily, floss at least once, and that's all it takes. Just remember to treat your veneers the way you would your natural teeth. Avoid abrasive products and hard toothbrushes, and instead opt for a soft-bristle brush.
ABOUT YOUR HOUSTON DENTIST:
At Healthy Smiles Family Dentistry in Houston, TX, Dr. Amy Vlachakis (pronounced Vla-ha-kiss) and her dedicated staff strive to make everyone feel like family, while providing top-notch general, cosmetic, and family dentistry services to patients of all ages. To learn more, or to schedule a consultation, call our Houston dentist office today at (281) 974-4494. Located in Memorial City Plaza, we proudly serve patients throughout Houston, Memorial City, Bunker Hill, West Beltway, City Center, Hedwig Village, and all surrounding communities.