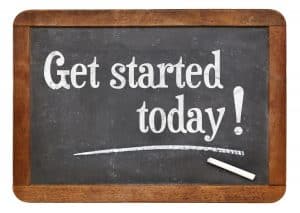 There's something about seeking TMJ treatment that does not always cause patients to act with great urgency. Sometimes, patients aren't experiencing any significant symptoms yet, so the need for speed does not naturally present itself. In other cases, patients worry there's no hope left for them! Allow us to explain why whatever the case, it is absolutely to your advantage to begin treatment ASAP, so you can get back to a life without jaw joint problems!
Damage Will Eventually Happen
You might be able to convince yourself that your TMJ problem hasn't been going on for that long, so it's probably not something that's done any damage yet. However, the truth is, until you receive a comprehensive evaluation, you won't know much about how long the problem has been affecting you, what type of damage has occurred, or what type of treatment you need. Unfortunately, the longer you wait, the more likely it is you're missing your chance to prevent damage! See us for TMJ treatment soon for a much easier experience.
Every Day Counts
Now, you may be someone who is dealing with what feels like some pretty severe symptoms. Perhaps your jaw has been making sounds for as long as you can remember, you deal with headaches and other forms of discomfort, and you just assume it's far too late to do anything about any of it. The truth is, every single day is an opportunity to come in to see us for TMJ treatment. So, toss your assumptions aside and give us a call instead.
Protect Your TMJs With Our Care
Remember that we offer comprehensive care for your TMJs and the tissues surrounding them, so you may achieve both optimal oral health and a wonderful daily quality of life. Schedule your visit with Healthy Smiles Family Dentistry today by calling (281) 974-4494. We serve patients from Houston, Memorial City, Bunker Hill, West Beltway, City Center, Hedwig Village, and all surrounding communities.