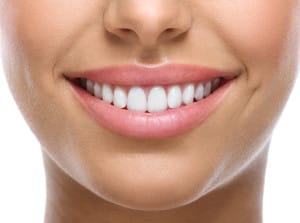 Do you ever zero in on specific areas of your smile and begin to feel somewhat upset because you're unhappy with what you see? We find that even the tiniest aesthetic concerns can become quite amplified to our patients. This is why we would like to make sure that you know about tooth contouring and its many advantages. Whether you're suffering from tiny chips or a tooth that looks like it grew just a bit longer than the teeth surrounding it, we can address your dislikes, so you can begin to love the smile you share with the world every day. Beginning to feel curious about whether this cosmetic procedure is for you? Read ahead:
Questions About Contouring Your Teeth
Question: What types of reasons might I need this treatment?
Answer: You may require tooth contouring if you are dealing with aesthetic problems that we can correct by removing a very small portion of your tooth. For example, if gently reducing the size of your teeth would better complement your features, we may use contouring. Or, if you have a pointed, rough, slightly chipped, or jagged tooth, or a tooth that looks lengthier than its neighboring teeth, we may suggest this treatment.
Question: Does it feel uncomfortable?
Answer: Fortunately, no. This treatment is comfortable and gentle enough that you will not require anesthetic.
Question: How do you contour my teeth?
Answer: We will agree upon your desired specifications and carefully smooth away portions of your tooth's enamel. The enamel is the external tissue layer that we can adjust without harming your tooth's health or comfort.
Question: Can you fix my overlapping teeth?
Answer: In some instances we may be able to address mild overlap. This will improve the uniformity of your smile, sometimes allowing patients to avoid braces.
ABOUT YOUR HOUSTON DENTIST:
At Healthy Smiles Family Dentistry in Houston, TX, Dr. Amy Vlachakis (pronounced Vla-ha-kiss) and her dedicated staff strive to make everyone feel like family, while providing top-notch general, cosmetic, and family dentistry services to patients of all ages. To learn more, or to schedule a consultation, call our Houston dentist office today at (281) 974-4494. Located in Memorial City Plaza, we proudly serve patients throughout Houston, Memorial City, Bunker Hill, West Beltway, City Center, Hedwig Village, and all surrounding communities.