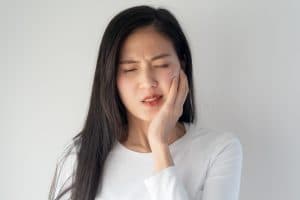 A regular dental appointment can keep you informed about the state of your oral health, and alert you to a problem that may have escaped your notice. Routine services have an important role to play in keeping your smile in good condition. Of course, not all situations should be resolved in the course of routine visits! If you are in pain, or if you suffer a dental injury, you can require care on short notice. At our Houston, TX dentist's office, we are prepared to perform emergency dental work when a situation requires it. Through the ability to promptly treat a problem, we can put a stop to your pain, protect a vulnerable tooth, and improve your chances of saving a tooth that has been badly hurt or dislodged.
Injured Or In Pain? Treatment Is Available On Short Notice
Some problems are difficult to ignore, or they leave you vulnerable to more trouble for your oral health. If you have an injured tooth, or find yourself struggling with pain or sensitivity, we are ready to provide emergency services. These appointments are arranged with little advance notice, and are intended to treat problems before complications can occur.
Arranging An Emergency Dental Visit
Many situations can qualify for emergency dental treatment. For one patient, an emergency can consist of a problem with a chipped or cracked tooth, while another can experience dental pain without an obvious cause. You may need to reach out because of trouble with an older dental filling or dental crown. When you contact our practice, we can make plans to see you as soon as possible and prepare for your arrival. Once you are in the dentist's chair, we can determine what we can do to restore your oral health. If there is not a way to save your tooth, we can provide a permanent prosthetic restoration. Because we use modern restorations for treatments, we can address problems with your oral heath while preserving your smile.
Can Restorative Work Support Your Smile?
When restorative dental work is required, our practice can respond by using fillings and crowns that match the appearance of a person's enamel. Because of this, your restoration can easily fit in with your smile, so you do not have to worry about a permanent change in the way you look.
Talk To Your Houston, TX Dentist's Office About Scheduling Emergency Treatment
At our Houston, TX dentist's office, patients who experience problems that call for emergency treatment can reach out to us and arrange prompt care! In addition to responding to urgent issues with pain, sensitivity, or injury, we can provide valuable ongoing support to help you maintain your oral health. To find out more about our practice, please call Healthy Smiles Family Dentistry at (281) 974-4494.