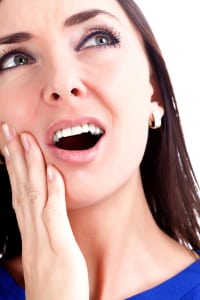 Being told that you need root canal therapy can seem like bad news, especially if you have misconceptions about what root canal therapy actually entails. However, in a sense, it can be good news—the need for root canal therapy means there's still a chance your tooth can be saved before extensive decay causes you to lose it. What begins as a cavity, which can often be treated with a simpler dental filling, can progress into an extreme infection over time. Treating the root canal is the only way to clean away the bacteria and save what remains of the tooth from loss or extraction.
FAQs About Root Canal Therapy
What's a root canal?
A cavity, or a hole in your tooth, is the direct result of bacteria eroding your tooth structure, called dentin. Underneath dentin is a chamber, the pulp, that houses nerves, blood vessels, and other tissues. Your jawbone, which supports your teeth's roots, feeds your tooth necessary minerals and nutrients through your teeth's root canals. When your tooth is severely infected, these canals can also provide a pathway for bacteria to spread beyond the confines of your tooth.
What does root canal therapy consist of?
To clean an infected root canal, your dentist will first anesthetize the tooth and, if you prefer, administer light dental sedation, then create an opening in the tooth to access its interior. After cleaning away the bacteria and sanitizing the tooth, the root canal will be sealed with strong, supportive material, and the tooth will be capped with a dental crown to restore its look and integrity.
What are the alternatives to root canal therapy?
Technically, the only alternative to root canal therapy is to have the tooth extracted, and it's not a recommended one. Replacing a tooth is typically more complicated than restoring it. However, if you brush and floss your teeth at least twice every day, visit your dentist regularly for routine checkups and cleanings, and treat cavities early, before they spread, you can prevent the need for root canal therapy in the first place.
ABOUT YOUR HOUSTON FAMILY DENTIST:
At Healthy Smiles Family Dentistry in Houston, TX, Dr. Amy Vlachakis (pronounced Vla-ha-kiss) and her dedicated staff strive to make everyone feel like family, while providing top-notch general, cosmetic, and family dentistry services to patients of all ages. To learn more, or to schedule a consultation, call our office today at (281) 974-4494. Located in Memorial City Plaza, we proudly serve patients throughout Houston, Memorial City, Bunker Hill, West Beltway, City Center, Hedwig Village, and all surrounding communities.