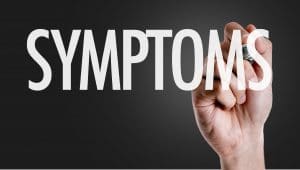 You may feel like some symptom you have experienced is "probably nothing." Or, you feel a little overwhelmed by it because you don't know what it could mean. There are many reasons you may choose to keep symptoms to yourself during dental checkups with us. However, what we like to remind our patients is that the best thing you can do is tell us everything! If something seems different, odd, off, it hurts, it feels funny, or abnormal in any way, simply mention it. Why is this so important? Let us give you a few convincing reasons!
You May Need A Repair
You might need a repair for your smile, which is something you don't realize is often very important. Your mild sensitivity or funny feeling might mean that you require restorative care. Don't sit and home and keep this to yourself or keep quiet during a dental checkup. Your oral health may depend on it!
We Cannot Always See What You Are Feeling
Perhaps you have chronic discomfort in your shoulders and neck and get frequent headaches. Let's say your smile alignment is fine and there are no clear visible signs of a problem that may lead to such pain. However, when you mention such symptoms during a dental checkup, we can ask questions that may reveal problems with posture, TMJ disorder, or otherwise! When you speak up during a dental checkup, we can often provide care that you may have otherwise gone without (and often treatments you didn't even realize that we offer, such as headache relief).
Tell Us About Your Sensations During A Visit
If you have experienced different sensations or obvious symptoms of change since your last visit, let us know when we see you, so we may provide any necessary care. Schedule your visit with Healthy Smiles Family Dentistry today by calling (281) 974-4494. We serve patients from Houston, Memorial City, Bunker Hill, West Beltway, City Center, Hedwig Village, and all surrounding communities.