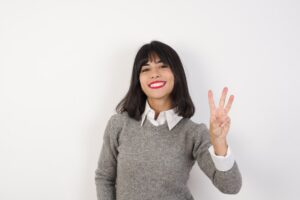 If you have successfully avoided cavity troubles and dental injuries in the past, it can be hard to know what to expect when you are in need of restorative dental work. It can also be nervous going into treatment when you have gone a longer time without the need for care, as it can be hard to know what to expect from changes in care. At our Houston, TX dentist's office, we can provide effective care through services that ultimately preserve your bite function, health, and appearance. When you need a dental crown, we can make sure that it offers the kind of lasting support that you need while we also provide coverage that does not interfere with your smile.
1. Why Do I Need A Dental Crown Instead Of A Filling?
Both dental fillings and dental crowns are used for cavity treatments, with crowns doing the work of protecting teeth that fillings are not able to support. Simply put, because a crown covers the tooth completely above the gums, it can provide a greater degree of functional support to defend against infection and preserve your bite function. We can also determine if you need a crown instead of cosmetic dental work when you experience a physical injury.
2. What Will My Restoration Look Like?
There are different materials used to create crowns. If work needs to be done on a molar or premolar, we can recommend a metal or PFM (porcelain-fused-to-metal) material, which will supply protection for teeth that need the most bite support. However, if you need to do something about a tooth that is closer to the front of your smile and more noticeable when you smile, we can advise that you have one placed that is made from porcelain or zirconia. This gives you the coverage to protect your tooth and also preserve your smile.
3. Can I Put Pressure On My Crown?
The goal of restorative dental work is to protect your tooth and preserve your bite function. You can safely put pressure on your restoration and keep a tooth safe. This lets you maintain a comfortable jaw movement, and it will protect you against TMJ disorder as well as uneven wear and tear.
Talk To Your Houston, TX Dentist About Treatment With A Dental Crown!
Through treatment with a dental crown, we can see to it that your tooth is fully protected after a cavity or injury affects it. We can make sure that your procedure preserves your smile, and we can also see to it that you have the necessary bite support to preserve your natural jaw movement. If you are interested in learning more about how we can help you, contact your Houston, TX, dentist, Dr. Vlachakis, by calling 281-974-4494.