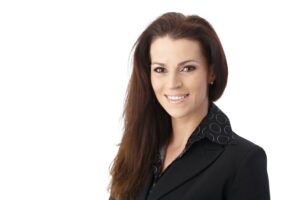 If you find out you need a dental crown to protect your vulnerable tooth, you should know that your treatment can effectively preserve your smile even as it protects your oral health. Our Houston, TX dentist's office is prepared to take care of you when you have a significant cavity or a problem with a physical injury that affects your enamel. There are different materials that are used to craft crowns. When you need treatment for a tooth that is more noticeable when you smile and speak, you can discover that lifelike restorations are available. When they are placed, they can provide coverage that preserves your appearance while providing the support you need to sustain your natural bite support.
Your Treatment With A Crown Does Not Have To Change Your Smile
A dental crown needs to surround your tooth to keep it safe from problems. Treatment with this restoration will help you when you have a cavity or a severe injury that needs to be addressed. Because it caps your tooth, it can be hard to ignore its presence, particularly when the treatment you receive is for one of your front teeth. The good news is that your options for care with these restorations includes the option to receive a crown made with lifelike porcelain or zirconia.
Receiving Your Custom Dental Crown
Your dentist will closely evaluate your tooth before determining if you need a crown or a filling. A filling is a more conservative treatment that can help when you need a cavity addressed. However, a larger cavity or injury can require a crown. To place one, we will first take close measurements of your tooth, and we will follow this by providing preparatory work to make sure the restoration can fit when placed. At a subsequent visit, we can make sure that the tooth is fully protected by setting the crown in place.
What We Can Do To Help You Avoid Future Problems
It can be a relief to learn that you can receive a crown that matches your tooth structure. However, you should remember that any problem that requires restorative dental work does permanent harm to your enamel, and that a problem that goes untreated for too long can experience harmful complications. To protect yourself against this, keep up with good oral hygiene habits at home and make sure you regularly book dental exams and cleanings!
Talk To Your Houston, TX Dentist About Treating Your Tooth With A Crown That Matches Your Enamel!
With the right dental restoration, your tooth can be protected, and your smile can be preserved. To learn more about how lifelike dental crowns can benefit you, contact your Houston, TX, dentist, Dr. Vlachakis, by calling 281-974-4494.