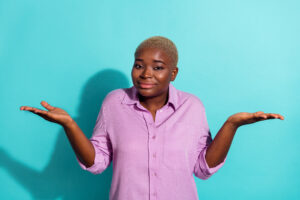 Is there something that you can do to restore an unhealthy tooth discreetly? Patients can be concerned about any problem that requires restorative dental work, but it can be particularly concerning to discover that one of your front teeth must be treated. At our Houston, TX dentist's office, we can provide care that addresses your well-being as well as your appearance. Your options for treatment include services that use lifelike crowns made from materials that closely resemble healthy enamel. This can preserve the way you look while still making sure that you have no difficulty biting and chewing. We should note that when issues with your oral health are caught early, it is easier for us to recommend care that relies on more conservative treatment options.
The Importance Of Having A Tooth Properly Restored
Whether you have problems with a tooth because of physical injury or issues with dental decay, the right treatment will need to take place to preserve your appearance and well-being. There are different methods to treating oral health issues that our practice can recommend. How we treat your tooth will be determined by an evaluation of its structure and the harm it has suffered. If you need a dental crown, you can count on our practice to fully support the tooth and ensure that your smile is preserved.
Receiving A Custom Dental Crown
A custom dental crown is carefully made to fit over a person's tooth without disrupting its neighbors. If you need to do something about a tooth that is closer to the front of your smile, we can also see to it that the restoration imitates your enamel to preserve how you look. During an initial procedure, we can modify the tooth as needed to make space for your crown, and we can take the measurements we need to ensure that the right restoration is provided. After your crown is ready, you can return to our practice to ensure that it is properly placed and secured.
Other Solutions To Problems With Your Tooth Structure
Problems with physical enamel damage can sometimes be treated with conservative cosmetic services. When this is possible, we can make sure you remain confident in your appearance and bite function while making fewer changes to your enamel. For cavities that we catch in time, we can use dental fillings to more conservatively address decay and preserve your appearance!
Talk To Your Houston, TX Dentist About Having A Crown Restore Your Tooth!
The right restoration can ensure that your tooth remains safe and secure after a problem threatens its health. When the right restoration is a dental crown, we can make sure that your appearance is not changed after taking care of your vulnerable tooth! If you would like to find out more, contact your Houston, TX, dentist, Dr. Vlachakis, by calling 281-974-4494.