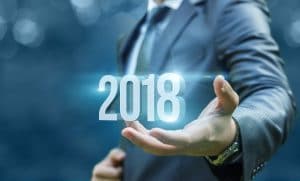 There are lots of things that add stress to your life. Keeping New Year's resolutions shouldn't be one of them. Do you have the idea that dental sedation is just for the most taxing situations? In fact, there are sedation options for every dental situation. And some people don't require sedation at all. The goal is to make sure no patient is skipping needed preventive care, or treatment, out of fear. The new year is a perfect time to make dental sedation resolutions that last throughout 2018.
First Resolution: Don't Be Afraid To Ask
If you are a go-getter, used to handling it all yourself, you might be reluctant to ask about sedation options. Of course you'll inquire when filling is placed in a cavity, but there are sedation options for the mental stress and anxiety related to checkups and cleanings. If you haven't been to see a dentist in a while, our helpful professional staff can give you preliminary information about options over the phone. And we welcome questions when you come in for visit.
Second Resolution: Get A Driver, If Needed
While nitrous oxide (laughing gas) moves quickly out of your system, there are other sedation options that linger longer. We will let you know if you will need to have someone drive you home, and if you should plan to rest for the afternoon, rather than return immediately to a job or vigorous activity.
Third Resolution: Tell Us Everything
We won't judge, and we do need to know everything. We will ask about medications and your general health before administering any sedation. If you smoke, vape, drink alcohol or anything else, be honest with us so we can give you the best care necessary.
We Want You Positioned for Sedation Success
Speak up, ask questions and let us know your dental worries, so we can help. Schedule your visit with Healthy Smiles Family Dentistry today by calling (281) 974-4494. We serve patients from Houston, Memorial City, Bunker Hill, West Beltway, City Center, Hedwig Village, and all surrounding communities.