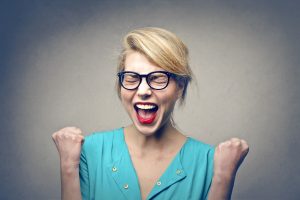 We usually spend time telling you primarily about the things that we do offer at our practice. However, today we would like to review some of the stuff you will not find yourself experiencing at our practice. If you take even a moment to think about the type of issues that ever cause you to feel hesitant visiting a dental office to receive smile care, then you'll immediately start to pick up on what it is we're talking about. Think a little more regarding our philosophy and give us a call when you're ready for a dental visit!
#1: Feeling Like A Number
When you visit our team for a dental visit, you are not going to feel like just another number. You will notice right away that we do everything we can to make you feel like part of the family. Your unique dental care needs, your feelings, your concerns, and your oral health become our concerns. You can expect dedicated, one-on-one time as we guide you toward your healthiest smile.
#2: Limited Service Options
We're not the type of practice that just offers a few dental care services. Instead, as we like to provide dental care that has your whole health in mind, we ensure we can address your needs with whatever it is you may require. A dental visit to our practice will let you see we offer quite a lot! This includes but is not limited to general dental care, cosmetic dentistry, headache relief, sedation dentistry, emergency dental care, TMJ care, and more.
#3: Feeling Intimidated To Ask For Help
The reason we have a "dental tips" page on our website and offer help for anxiety through a variety of means (such as dental sedation) is because we really do want to help you and want you to enjoy comfortable care. If you have questions for us, we are all ears during your dental visits!
Experience Wonderful Visits With Our Dental Team
Come in for the compassion, the services, and the information you need to fully protect your smile and oral health. Schedule your visit with Healthy Smiles Family Dentistry today by calling (281) 974-4494. We serve patients from Houston, Memorial City, Bunker Hill, West Beltway, City Center, Hedwig Village, and all surrounding communities.