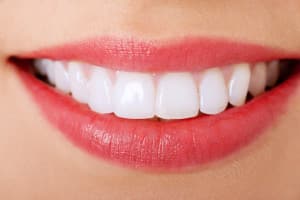 Have you been hearing a lot about the benefits of porcelain veneers lately? If so, you are likely seeking out the best option for achieving a more beautiful smile. Considering veneers is certainly well-suited to a desire for a dramatic transformation. While this may all sound exciting, you will probably be hard pressed to move forward with treatment until you become familiar with the details. Allow us to assist you during this step of your cosmetic research, so narrowing down treatment choices becomes much easier.
Porcelain Veneers – What Are They?
Veneers are very thin shells composed of ceramic. They will be created out multiple, very thin layers of porcelain. The shell, unlike a crown, will only rest over the part of your teeth that others will see when you speak or smile – veneers do not provide full coverage. The porcelain is quite sturdy and offers a lifelike quality as a result of its translucent finish (which is extremely similar to natural tooth tissue). Once bonded to your teeth, they will provide your smile a full cosmetic transformation by creating a façade over your existing smile.
Potential Accomplishments Of Veneers
You know that porcelain veneers offer a smile makeover but it is essential that you understand that your options truly are quite comprehensive. Consider the esthetic problems that you can address by choosing veneers as your cosmetic treatment. Remember, the following changes are possible because we will thoroughly customize your veneers:
Veneers will fill gaps between teeth
We can design the size, shape, and length of your "new teeth"
We will ensure your smile appears consistent once the veneers are placed
We will color-customize the veneers for a white smile
Veneers can cover up unsightly minor damage (like chips)