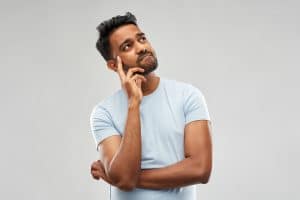 If you have a headache, your instinct can be to reach for a bottle of aspirin. If you continue to have headaches, you might want to bring the problem to your dentist's attention. It may seem strange to think of a dental practice as the place to go for this issue, but chronic headaches are associated with uncorrected jaw troubles. At our Houston, TX dental office, we can talk to you about TMJ dysfunction, which may be the reason for your recurring aches and pains. We use advanced diagnostic evaluations to understand why you have headaches, and how TMJ issues might be related. Based on your evaluation, we can talk to you about the potential for restorative dental work to help you enjoy life without those aggravating headaches!
Chronic Headaches May Point To Problems With Your Jaw
The trigeminal nerve, which controls the movement of your jaw, is also the nerve responsible for sensation in your head, neck, and face. When a person experiences TMJ problems because of poor jaw movement, untreated arthritis in their jaw joints, or for any other reason, headaches are one common symptom. Unfortunately, this is not the only problem that you may be up against. Another problem associated with TMJ dysfunction is teeth grinding. Routine teeth grinding, or bruxism, can lead to serious dental damage!
Exploring Your Issues With Headaches And TMJ Dysfunction
When a patient comes to us with problems related to chronic headaches, we can employ the TruDenta system to see what might be the matter. By evaluating your jaw movement and bite function, recording your symptoms, and looking for problems that can be corrected, we can determine what might be responsible for your headaches. Often, patients who have issues with TMJ dysfunction and headaches can be helped through an intervention that sees your dentist correct the way you move your jaw when biting and chewing. We can also look into using an oral appliance to alleviate your jaw pressure, and to stop causing harm through teeth grinding. TruDenta is intended to do more than just deal with headaches in a superficial way – over the course of an evaluation, we can find the root of your troubles, and discuss meaningful improvements with lasting benefits!
Addressing Dental Problems That Are Interfering With Your Jaw Health
It is possible that dental troubles are causing you to have issues with your bite function. If you have any injured or unhealthy teeth that are making it harder for you to apply pressure evenly when you bite and chew, the answer to your troubles may involve placing dental crowns on those teeth.
Talk To Healthy Smiles Family Dentistry About Your Headaches!
at Healthy Smiles Family Dentistry, we understand that headaches can be a seriously intrusive and unpleasant issue. To learn more about how we can help, please contact our Houston, TX dental practice at (281) 974-4494.