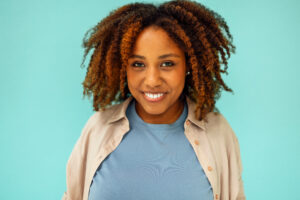 A confident smile can be easy to show off, but one that is affected by problems like discoloration, dental damage, or problems with spacing can be one you would rather keep to yourself. You should know that these different problems do not have to affect you permanently. With the right treatment approach, even someone with many different issues can come away from care with renewed confidence in how they look. Our Houston, TX dentist's office can work with you on securing the kind of improvements that you are eager to see. A personalized smile makeover plan lets you determine what issues are addressed, and it will help you work out a plan for care that suits your scheduling needs and comfort.
Are You Ready To Learn What Treatment Options Can Help You Improve Your Smile?
The issues that you have with your smile may be connected to larger oral health issues, but you can also find that the problems you have are entirely cosmetic. Worries over dental discoloration, minor wear and tear or damage, and poor alignment can hurt how you look, but the right services can fix these problems in less time, and with less effort, than you anticipate. By starting a smile makeover plan, you can find out just how close you are to your ideal appearance. In addition to laying out treatment options, we can talk to you about how to make sure your plan is one that you are comfortable following to the end.
Crafting A Makeover Plan That Responds To The Needs Of Your Smile
Your personalized smile makeover plan will help you prioritize different changes and make sure all of your goals can be fit into your schedule. In the course of making yours, it can become apparent that you actually need fewer procedures than you anticipated. One reason for this is that we can offer results through the placement of porcelain veneers. Veneers cap the front surfaces of teeth but leave surrounding structures unchanged. When they are put in position, they hide blemishes and general discoloration, cover chips and cracks, and even hide some problems with spacing.
Addressing Oral Health Issues That Hurt Your Appearance
In the course of planning your smile changes, your dentist will closely evaluate your teeth. Doing so lets us know if you need more than just cosmetic dental work. Some teeth will require protection with dental crowns. Providing crowns means providing treatment that hides cosmetic flaws as well as problems with teeth that are not healthy or in need of more bite support.
Talk To Your Houston, TX Dentist About Arranging A Personalized Smile Makeover
If you would like to learn more about the benefits of a smile makeover, contact your Houston, TX, dentist, Dr. Vlachakis, by calling 281-974-4494.