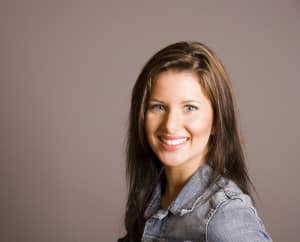 When it comes to improving your smile, you may be familiar with popular cosmetic treatments like veneers and crowns. However, if your concerns are relatively minor, such as chips or cracks, contouring might actually be the best option for improving your smile. Contouring is a minimally invasive procedure that can accent the beauty of your own natural smile, by increasing the uniformity of your teeth.
What Makes Contouring Great
Contouring, sometimes called tooth reshaping, can help address a number of issues, such as disproportionally large teeth, chips, cracks, sharp, jagged or pointy teeth.
Best of all, it's non-invasive, and in many cases does not even require anesthesia. This is because only the tooth enamel is affected during the procedure.
Unlike veneers, there is little damage done to the existing teeth, as only the parts being contoured away will be directly affected by the procedure.
In some cases, where there is minor overlap of teeth, the procedure may even improve a patient's bite and ability to properly clean the teeth.
The treatment is also quick. It can be done in as few as 30 minutes, and often takes less than an hour to complete.
Contouring is one of the most affordable forms of cosmetic dentistry.
The results are natural looking, because it utilizes your natural, just slightly improved, teeth!
It can be used in conjunction with dental bonding, which involves affixing a tooth-colored composite material onto your teeth, in order to help reshape them.
What You Need to Know
At your first consultation we will determine if you are a good candidate for contouring, and go over what the treatment would entail. We may also take x-rays in order to best determine which parts of the teeth will need to be reshaped.
ABOUT YOUR HOUSTON, TX, DENTIST:
At Healthy Smiles Family Dentistry in Houston, TX, Dr. Amy Vlachakis (pronounced Vla-ha-kiss) and her dedicated staff strive to make everyone feel like family, while providing top-notch general, cosmetic, and family dentistry services to patients of all ages. To learn more, or to schedule a consultation, call our office today at 281-974-4494. Located in Memorial City Plaza, we proudly serve patients throughout Houston, Memorial City, Bunker Hill, West Beltway, City Center, Hedwig Village, and all surrounding communities.