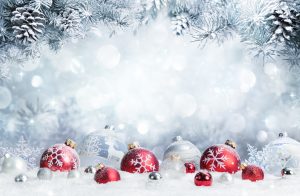 The holidays, as you have thoroughly realized by now, are upon us. This means that it's nearly time for Christmas Eve, Christmas, New Year's Eve, and possibly lots and lots of guests descending upon your home. Or, you may be putting the finishing touches on your plans for what you're going to pack for some fun holiday travels. Then again, you may be taking the stress-free route and have decided to spend some cozy time without worrying about guests and more! Whatever you have decided, there's one thing that is always true: It's much easier to have your dental hygiene ready to go beforehand than to scramble throughout the holiday. Let our Houston, TX team help!
Traveling? Plan Ahead.
Two very easy things for you to do this holiday to remain ready when it comes to dental hygiene: If you are traveling, shop early to be certain you have the items you need. Then, write up a simple list that has those items on it, so you actually remember to place them somewhere within your luggage!
Having Guests Over? Stock On Up!
We know that you're already taking care of a million details if you're having guests come to stay with you for holiday time. While you may have lots of food, the guest towels are ready, your home has been deep cleaned, and you're finishing up wrapping gifts, we ask: Did you remember to head out to stock up on dental hygiene items? If you're shaking your head no because you just assumed your guests would bring their own, we remind you of how easy it is to unintentionally leave your toothbrush and paste at home. And dental floss! Keep extras on hand, so you are a super host who stops dilemmas and inconveniences before they start, should someone need something!
Keeping It Cozy? Check Your Medicine Cabinet!
Not leaving home this year? Don't have to get the guest bed set up? While that means you probably have far fewer things to worry about, we remind you that your holiday will still include daily dental hygiene. Since you probably don't want to have to make a sudden an unplanned trip to the store (especially since you have probably already been multiple times), check your cabinet. Make sure you have the items you need. You'll be happy you checked on this detail that helps you prevent decay and more!
Protect Your Smile Health With Us
Whatever it is your smile needs, from preventive care to jaw joint protection and more, we offer it. Come in soon for dental care tailored to suit your needs. Schedule your visit with Healthy Smiles Family Dentistry today by calling (281) 974-4494. We serve patients from Houston, Memorial City, Bunker Hill, West Beltway, City Center, Hedwig Village, and all surrounding communities.