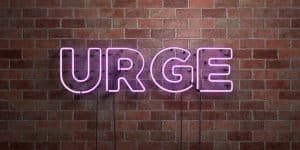 When you're on a quest to find headache relief for yourself, it can be very easy to feel like you're getting closer and closer to answers without actually finding any. We know that this makes matters more upsetting, which doesn't exactly make your headaches go away. Today, we offer you one important piece of advice that you should move on instantly: Call us us to schedule an evaluation! (Note: If urges to avoid contacting us ASAP get in the way, we can help steer you back on track. Just consider some common urges and how to respond).
When You Say "I Just Need To Research A Little More!"
It's very easy to get caught up in researching and researching. Of course, when you've been doing so for a very long time, it's often partially about achieving the goal all by yourself and figuring out an answer for headache relief as much as it's about the relief itself. Don't let this sidetrack you. Instead, simply call us. We will provide you with a thorough evaluation, so relief can come quick.
When You Think You've Found Something
Don't give into the urge to purchase one last concoction or try one last thing that might magically make your headaches go away forever. If they worked, everyone would know about them and our headache relief solutions would not exist. Rest assured, all you're coming in for is a diagnostic evaluation and suggestions for treatments. You'll discover what's going on behind the scenes, so you may then go home and make decisions about how to proceed.
Achieve Headache Relief Very Soon With Us
Come in for a diagnostic evaluation with our team, so you can finally have the answers you've been looking for and the relief, too. Schedule your visit with Healthy Smiles Family Dentistry today by calling Healthy Smiles Family Dentistry today at (281) 974-4494. We serve patients from Houston, Memorial City, Bunker Hill, West Beltway, City Center, Hedwig Village, and all surrounding communities.