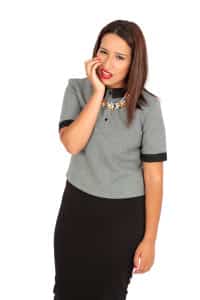 You might grind or clench your teeth every day. Whether it is when you're asleep, or just being stressed or anxious, grinding your teeth applies an enormous amount of pressure to the joints in your jaws.  Over time, this can develop into trouble chewing, or cause the upper and lower teeth in your mouth to not fit together when closed. TMJ disorder can cause severe pain and discomfort in the mouth and neck area, and can lead to future complications until corrected. 
FAQ's about TMJ Disorder
What is TMJ Disorder?
TMJ disorder is pain and dysfunction in the muscles that move the jaw. With such a complex system of muscles in those areas, it is important to receive an accurate diagnosis so the necessary steps are followed for safe and comfortable healing.
Who Diagnoses TMJ Disorder?
Your dentist can diagnose and treat most cases of TMJ disorder after a thorough oral health examination. The assessment includes tests for joint and muscle tenderness, any clicking or popping along the jaw line, and ease of movement. If the diagnosis is not something that we can treat, then we will recommend a specialist to provide a more comprehensive diagnosis and solution..
Pain and Symptoms of TMJ
Pain or soreness in the jaw that may be almost unbearable
A clicking or popping sound when opening or closing the mouth
Jaw pain when biting , chewing food, or yawning
Locked jaw
Pain in front of the ear, ringing in ears, hearing loss, and/or headaches
ABOUT YOUR HOUSTON, TX, DENTIST:
At Healthy Smiles Family Dentistry in Houston, TX, Dr. Amy Vlachakis (pronounced Vla-ha-kiss) and her dedicated staff strive to make everyone feel like family, while providing top-notch general, cosmetic, and family dentistry services to patients of all ages. To learn more, or to schedule a consultation, call our office today at (281) 974-4494. Located in Memorial City Plaza, we proudly serve patients throughout Houston, Memorial City, Bunker Hill, West Beltway, City Center, Hedwig Village, and all surrounding communities.