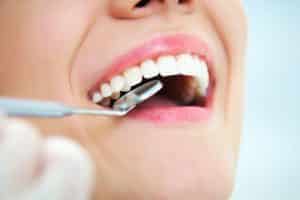 How much do you know about our dental practice? Are you familiar with the different areas of care that we offer? Did you realize that our listing of services is extremely diverse (as well as comprehensive)? It's true! We offer everything from general and cosmetic care to headache relief. Our philosophy also ensures that we provide our patients with exceptional, compassionate care, so you can feel good about keeping your oral health up. Ready for some additional information all in one place? We're happy to help!
Testimonials: Check Them Out!
Before we get into the details regarding headache relief, general care, restorative care, etc., we encourage you to begin with what you can expect from our dental practice. On a human level, know that we have your best interest at heart and want not only to offer you every treatment you could ever need in one location but also care that you feel extremely comfortable and confident receiving. For a boost of first-hand information, you may wish to get started with our testimonials that you can find through our website. You will also gain a wealth of education by checking out our New Patient Instructions.
Comprehensive Care: We Offer A Lot!
As mentioned, we really do offer so much that you'll be surprised by what you can achieve through dental care. Let's make our way through the list of dental services, so you can begin painting a clear picture in your mind regarding what to expect:
General Dentistry
Cosmetic Dentistry
Sedation Dentistry
Headache Relief
Emergency Dentistry
TMJ Treatment