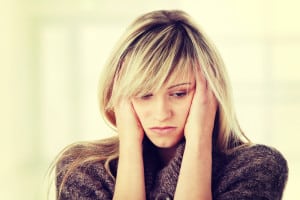 We often find that patients are surprised to find dental problems may be the root cause of their headaches. If you are suffering from daily discomfort, we encourage you to schedule an appointment with us to determine if we may provide you with headache relief through dental care. Now that you know your oral structures or health may be to blame, you may be wondering if you are already aware of the source of your daily symptoms – you may be ready to learn a bit more. In addition to scheduling a visit to see us to discuss ways to help you achieve relief, we invite you to test your current knowledge with the following quiz:
Headache Quiz: True or False?
True or False: Dentists may try to convince you that you need braces or other orthodontic treatments to improve your headaches but braces are only for cosmetic purposes. Other dental concerns, however, may contribute to your discomfort.
True or False: If you suffer from bruxism – or teeth grinding – it may result in headaches.
True or False: There is not much you can do about your headaches except to try to relax and to take over-the-counter medications to alleviate pain.
Headache Quiz Answer Key
False. The alignment of your teeth often plays a significant role in your daily headaches. When your teeth are not properly aligned, you may find that you cannot comfortably close your mouth. When you attempt to, your teeth may come into improper contact with one another, which causes them to hurt. Or, you may try to find a successful way to close your teeth together – however, this awkward attempt may place stress on your jaw joints, which can result in jaw joint strain and headaches.
True. You may grind or clench your teeth as a way to deal with stress or anxiety. Or, you may be like some patients who perform this habit unconsciously – either during waking life without noticing it or during sleep. Grinding or clenching places an enormous amount of strain on your jaw joints and surrounding supportive tissues, which may lead to headaches.
False. We offer a variety of solutions to help you achieve headache relief. We offer the TruDenta® System, a way of thoroughly evaluating your bite, the motions you make when you move, and the way your muscles respond during movement. By thoroughly examining and analyzing your oral health, we can improve isolated problems, while teaching you how to improve your daily habits for improved comfort.
ABOUT YOUR HOUSTON DENTIST

:
At Healthy Smiles Family Dentistry in Houston, TX, Dr. Amy Vlachakis (pronounced Vla-ha-kiss) and her dedicated staff strive to make everyone feel like family, while providing top-notch general, cosmetic, and family dentistry services to patients of all ages. To learn more, or to schedule a consultation, call our Houston dentist office today at (281) 974-4494. Located in Memorial City Plaza, we proudly serve patients throughout Houston, Memorial City, Bunker Hill, West Beltway, City Center, Hedwig Village, and all surrounding communities.