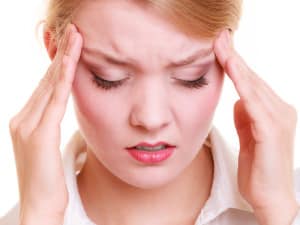 Do you suffer from chronic headaches that make it difficult to enjoy your life – or even to move comfortably through each day? Rather than continuing to live on pain medication to alleviate your symptoms, we encourage you to visit us for a dental checkup. Patients are often surprised that a variety of underlying dental-related issues may be the main contributing factor to their daily discomfort. During a checkup, we can take a closer look at your oral health to determine what is and is not right, while offering effective treatment. Learn more with the following:
What to Expect
During your dental checkup, we will carefully and thoroughly examine your smile and you surrounding supportive structures, including your jaw joints and muscles. We will also ask you a series of questions to narrow down possible concerns. During your checkup, w will visually examine you and we will also incorporate the use of advanced imaging, such as digital X-rays for a thorough understanding of what is happening on a deeper, more detailed level.
What We Are Looking For
Headaches stem from many possible causes. During your dental checkup, we will be on the lookout for problems that cause stress to your jaw joints and surrounding muscles. We will also look for signs that your bite is imbalanced, which may directly affect jaw stress. Your exam may bring to light one or more of the following:
Bruxism: This is another word for "teeth grinding" or "teeth clenching," which may place a lot of stress on your jaw joints and surrounding muscles – the result may include headaches.
TMJ Disorder: Caused by many underlying factors, this includes the poor functioning of your jaw joints – or TMJs. When your TMJs malfunction, you may experience widespread discomfort radiating from your joints, including chronic headaches.
Bite Problems: We may also look for missing teeth, misalignment, or poor restoration work, which can all lead to a poor bite. A lack of balance may stress your jaw and, subsequently, result in headaches. Visit us today, so we may identify the problems, while offering effective treatment.
ABOUT YOUR HOUSTON DENTIST

:
At Healthy Smiles Family Dentistry in Houston, TX, Dr. Amy Vlachakis (pronounced Vla-ha-kiss) and her dedicated staff strive to make everyone feel like family, while providing top-notch general, cosmetic, and family dentistry services to patients of all ages. To learn more, or to schedule a consultation, call our Houston dentist office today at (281) 974-4494. Located in Memorial City Plaza, we proudly serve patients throughout Houston, Memorial City, Bunker Hill, West Beltway, City Center, Hedwig Village, and all surrounding communities.