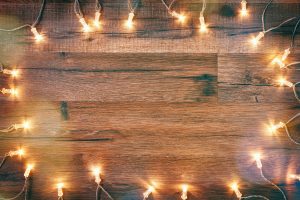 If you don't have a complete smile but are missing a tooth, a couple teeth, a lot of teeth, or all of your teeth, the holidays offer exceptional motivation to finally do something about it. Why now, you wonder? What's so special about Thanksgiving and everything that follows that's going to provide that spark of motivation that will convince you to pick up the phone, schedule your visit, and then begin following through with addressing tooth loss? Well, we're glad you asked!
Get The Last Bit Of 2017 Benefits
If you respond well to pressure, then this might help convince you to address tooth loss right away: Your benefits for 2017 are going to end when the year is up. If you were hoping to cover some of the costs associated with your missing teeth with insurance, review your coverage and do so right away.
Feel Better About Your Appearance
Tooth loss affects your appearance, often in more ways than one. First, if the missing teeth are visible, then you may feel shy about how you look, which doesn't bode well for feeling like the star of the holiday party (or at least feeling good about yourself). If you're missing many teeth, you may not have the structural support for your face, which can result in a sinking in or drooping appearance. Replace missing teeth, so you feel lovely during gatherings.
Prepare For Comfortable, Relaxed Meal Time
A lot can go wrong during a holiday meal if you are missing teeth. Tooth loss can make eating difficult, uncomfortable, stressful, and you may find that food becomes trapped frequently. Relax and eat with reckless abandon by replacing your teeth.
Address Tooth Loss Starting Now!
When you want to replace missing teeth, the best time to start is immediately. Schedule your visit with Healthy Smiles Family Dentistry today by calling (281) 974-4494. We serve patients from Houston, Memorial City, Bunker Hill, West Beltway, City Center, Hedwig Village, and all surrounding communities.