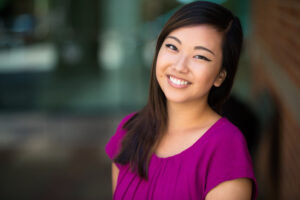 Is there anything that you can do in order to make a meaningful change to your smile? By bringing up your interest in cosmetic dentistry to your Houston, TX dentist, you can learn about services that are used to target esthetic problems and make lasting changes to the way a person looks when they smile and speak. One of those services relies on custom-made porcelain veneers to restore teeth that do not look as attractive as they could. If you have problems with discoloration, damage that affects your enamel, or even problems with tooth shape and size, these restorations can help. They do so while only covering a limited portion of your tooth structure, which means they require less preparatory work than you might anticipate even as they manage to offer long-term support.
Do You Feel Confident When You Show Off Your Smile?
A minor flaw can be enough to stop someone from feeling confident in how they look whenever they smile. If there is something wrong with your appearance like dental discoloration, damage to your enamel, poor spacing, or naturally occurring problems with tooth shape and size, our office can help! We can do so by recommending different cosmetic dental procedures, including treatment to restore your smile with porcelain veneers.
Planning Treatment With Porcelain Veneers
The placement of porcelain veneers takes place over two appointments. At the first visit, your teeth go through preparatory work, which includes close measurements to make sure that your restorations are the right shape and size to both make the right changes and look natural. At your second visit, we can provide your veneers, which are permanently fixed in place to change how you look for the better. These restorations are made from a porcelain substance that is strong enough to hold up for many years, which means you can enjoy changes that truly last.
What Other Options Do You Have For Restoring Your Smile?
There are more options open to you if you want to change your smile than just treatment with veneers. For many people, dental discoloration is the primary source of their discomfort with how they look. We can resolve this problem by offering professional teeth whitening services. Another approach we can take involves capping unsightly teeth with dental crowns. This requires more changes to your tooth structure, but it also ensures that you have cosmetic benefits as well as functional support for vulnerable teeth.
Talk To Your Houston, TX Dentist About Treatment With Veneers!
Through treatment with porcelain veneers, we can take on problems with the way you look while only making conservative changes to your tooth structure. If you would like to find out more, contact your Houston, TX, dentist, Dr. Vlachakis, by calling 281-974-4494.