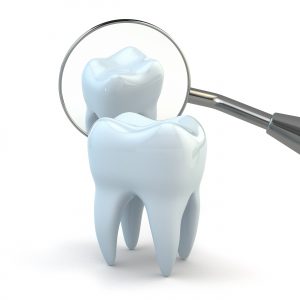 When we see you every six months for a checkup, we take this opportunity to get a clear picture of your current oral health and find out what treatments you may need to avoid complications. In today's blog, your Houston, TX, dentist will explain how we perform a detailed checkup using digital technology, such as digital x-rays and intraoral cameras.
Digital X-Rays
With digital x-rays, we don't need you to bite down on large, uncomfortable bite wings anymore. The images are taken quickly and easily. Instead of developing them for a lengthy amount of time in harsh chemicals, we have the images ready chairside in seconds. In fact, we could even walk you through the diagnostic process to let you know exactly what is going on with your smile. The technology also uses up to 80% less radiation, making it a safer and preferable choice for our patients. With the highly-detailed images, we can better see what is happening beneath the gums and with the roots and inner structures.
Intraoral Cameras
Intraoral cameras are tiny digital cameras set in the end of a thin wand. This allows us to tackle multiple detailed images of your teeth and gums in a short time, and comfortably. We combine them to see a high-quality model of your smile. The technology enables us to better identify and diagnose issues like cavities, infection, TMJ disorder, and even teeth grinding. We also use them to help diagnose gingivitis, gum disease, and even as part of your oral cancer screening. Then images gathered also help us designed oral appliances and dental restorations to treat any issues we discover during your checkup.
What Happens Next?
If we uncover issues that need treatment, we will craft a plan to address them and prevent them from growing more severe. We can also help formulate a new plan to improve your at-home oral hygiene, so you can help safeguard your smile in between your six-month checkup and cleaning visits. Speaking of cleanings, we will of course remove all plaque and tartar from your teeth during these visits, which fights bad breath and teeth stains, as well as decay and gingival inflammation. If you have any questions about how we examine and diagnose your smile using advanced digital technology, then please contact your team today. We're ready to help you make 2021 the year you obtain your healthiest and brightest smile!
Schedule Your Next Visit Today
With advanced technology, we help diagnose your smile with greater detail, so we can help you enjoy optimal oral health. For more information on how we make a diagnosis with accuracy and precision, or about any treatments we may implement to restore your smile, then contact Healthy Smiles Family Dentistry in Houston, TX today by calling 281-974-4494.