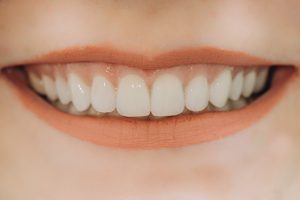 When we place a porcelain veneer, or several of them, we have an opportunity to completely transform the beauty of your smile, and in only one visit! In today's blog, your Houston, TX, dentist will explain how we repair teeth and mask esthetic issues with veneers, and what makes them such a natural looking dental restoration.
Crafting a Custom Veneer
How do we create these unique restorations? We start by administering a numbing agent to ensure you feel comfortable. Next, we remove a thin layer of enamel from the outside of the tooth. We take detailed images and measurements of these prepared teeth with digital scanning systems, using them in a lab setting to design and craft the finished product. Each one is a very thin shell of porcelain, one that is designed to fit onto the front facing side of the tooth, instantly altering shape and color. Each one is custom-made for your smile, ensuring a balanced bite and a lifelike appearance.
The Benefits of Porcelain
The porcelain we use is translucent like natural tooth enamel. We also shade the material to ensure it blends with the rest of your smile. We may even discuss teeth whitening to ensure it matches your brightest smile possible! The material is also very durable, able to absorb bite forces and pressures. With proper care, including brushing and flossing, checkups and cleanings, and a healthier diet, your restorations could last for several years to come, possibly even decades! The lifelike nature and durability is why the same material is often used to create crowns, bridges, dentures, and dental implant restorations.
Cosmetic Treatment Options
If you have permanent teeth stains, we can mask them. These could be resistant to teeth whitening, but veneers offer an instant improvement. If you have uneven teeth, then our team could use the procedure to correct the appearance of your smile, so you don't need braces or aligners. Placement could also help by closing embarrassing gaps and black triangle spaces between teeth. We also repair minor chips and cracks, and add length to the teeth worn down by grinding and clenching. Finally, we could also address misshapen or malformed teeth too! In as little as two visits, we will be able to offer what is essentially a smile makeover. We could even combine these with teeth whitening, bonding, and contouring for a more cost-effective makeover.
If you have any questions, then give us a call!
Your Houston, TX, Dentist Offers Cosmetic Dentistry
We're ready to help you obtain a stunning smile with cosmetic dental restorations. To schedule a cosmetic appointment, contact your Houston, TX, dentist, Dr. Vlachakis, by calling 281-974-4494. You can also visit Healthy Smiles Family Dentistry at 820 Gessner Rd., Suite #1560 Houston, TX 77024.