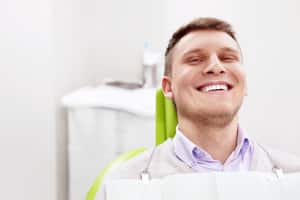 There's no denying that root canals have a pretty poor reputation for being unpleasant – even torture. The good news is, if you need one, you are very likely to be pleasantly surprised by how easy the procedure is. Thanks to innovations such as rotary endontics, root canal therapy is even more comfortable than ever. The equipment used during this process is precise and efficient, meaning the treatment will be faster and less invasive.
What to Expect
Rotary endontics begins like any restorative dental procedure – with a numbing agent to make sure you won't feel a thing. Of course, if the administration of the anesthetic is making you feel extremely anxious, nitrous oxide or oral sedation are options to put you in a completely relaxed state before anything is done. The rotary piece of the equipment is utilized to get through to the inner chamber of your tooth. All unwanted infection and debris is cleaned away, and the area is disinfected. Your actual root canals are reshaped so that they are as good as new. A rubber compound known as gutta percha fills the gap where the infection has been removed. Finally, a dental crown which has been customized to fit your tooth like a glove is cemented in place. Most people describe their rotary endontics procedure as very similar to a typical filling.
Embracing Root Canal Technology
Back when root canal procedures were less advanced, handheld tools did make the procedure much less comfortable than today's options. More than anything, the noises that came from older instruments elicited a lot of auditory and psychological discomfort. The electrical rotary tool used by Dr. Vlachakis is extremely quiet. Many patients find this quells their anxiety dramatically.
ABOUT YOUR HOUSTON FAMILY DENTIST:
At Healthy Smiles Family Dentistry in Houston, TX, Dr. Amy Vlachakis (pronounced Vla-ha-kiss) and her dedicated staff strive to make everyone feel like family, while providing top-notch general, cosmetic, and family dentistry services to patients of all ages. To learn more, or to schedule a consultation, call our office today at (281) 974-4494. Located in Memorial City Plaza, we proudly serve patients throughout Houston, Memorial City, Bunker Hill, West Beltway, City Center, Hedwig Village, and all surrounding communities.