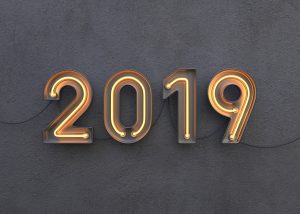 Even when you've become the sufferer of daily discomfort as a result of headaches, you may still find yourself choosing to avoid scheduling a visit to learn more about our Houston, TX practice's headache relief. How could this be? Well, since we happen to know a lot of individuals out there who have dealt with this type of pain, we know that you can often feel so tired of trying to find an answer, a solution, and more, that one more idea strikes you as something that will likely become another failure or only minor improvement. While we certainly empathize, we also ask that you recognize that seeking care from a dentist is different and we have just the motivating factors to help give you that push to call and schedule a visit!
Think: I Don't Want To Be In Pain Any Longer!
Yes, we know, you've tried just about everything under the sun and then some for headache relief. However, you're still in pain. We are aware that you don't want to be disappointed again. However, we encourage you to remind yourself that you don't want to be in pain any longer! The road to finding a solution can be a difficult one. However, we are pleased to inform you that addressing any and all oral health concerns that contribute to your pain will most certainly offer relief. Just keep relief in mind and schedule a visit!
Remember: There's No Drawback To A Visit
You're not going to lose anything if you come in for a visit with us to discuss headache relief. You won't be receiving any type of pills that will give you side effects. You won't have to try something out that could end up not working. Instead, you will simply receive the following:
A comprehensive evaluation
A diagnosis regarding dental concerns contributing to headaches
A drug-free plan to improve your oral health and to relieve headaches
Consider: What Life Might Be Like Without Headaches
Feeling more interested in seeing us about headache relief but still a bit hesitant? We also encourage you to think about what life will be like without headaches. Give yourself the luxury of imagining your life after you receive our help, when your headaches become fewer and fewer and your life returns to normal. Seeking our care is absolutely worth it.
Schedule A Headache Relief Consultation With Us
When you are ready to do something about your headaches, we suggest you come in for your comprehensive diagnostic evaluation, so you can stop addressing the symptoms and instead treat the heart of your concerns. Schedule your visit with Healthy Smiles Family Dentistry today by calling (281) 974-4494. We serve patients from Houston, Memorial City, Bunker Hill, West Beltway, City Center, Hedwig Village, and all surrounding communities.