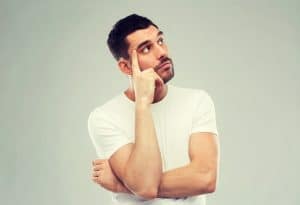 There are some matters that obviously have an effect on your oral health. Tooth decay is a common concern, and definitely a problem you want to avoid. You should also take care to protect yourself against gum disease. What you might not realize is that an unchecked problem with your bite function might lead to oral health issues, and even chronic discomfort! A problem with your bite may be fixable with corrections to the way you operate you jaw. However, it is possible that an issue with the alignment of your teeth, or with the health of certain teeth, might be to blame. At our Houston, TX dental practice, we can help you deal with the effects of a flawed bite.
A Problem With Your Bite Can Cause Persistent Discomfort
If you are using an improper bite, you can increase your risk for developing problems with TMJ dysfunction, and it may lead to chronic headaches. Letting the problem go untreated can be a concern, as you may experience daily discomfort that seriously interferes with your ability to go about your normal routine.
What Can A Study Of Your Bite Function Reveal?
A study of your bite function can occur to determine if you have issues with TMJ dysfunction, and if these problems might be connected to your headaches. This review can also help your dentist determine how problems with your dental alignment might affect your life. Sometimes, a problem with a person's bite can result because they are trying to avoid putting pressure on a certain tooth, or even multiple teeth. If this is the case for you, then the appropriate restorative dental treatment may lead to relief from many different concerns. Your dentist can develop a better understanding of your needs after an evaluation. With that said, if you know that you have a problem with sensitivity in certain teeth, make sure to bring this up with your dentist as soon as possible.
Keeping Up With Your Smile Care By Attending Regular Exams
At every regular dental exam, your dentist has an opportunity to find problems that are keeping you from enjoying your best oral health. Because these visits include routine dental cleanings, your appearance at our office for preventive care can help you avoid problems with tooth decay, which can lead to dental pain and bite problems.
Talk To Healthy Smiles Family Dentistry About Problems With Your Bite Function
At Healthy Smiles Family Dentistry, our practice is committed to helping you understand your oral health, and maintain proper dental function. We can review problems with your bite function, recognize signs of TMJ dysfunction, and offer support to improve your quality of life by relieving any aches and pains associated with these issues. To find out more,  call our dental office in Houston, TX, today at (281) 974-4494.