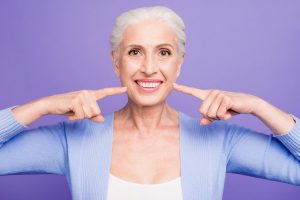 Adult tooth loss is a phenomenon that many do not think about on a daily basis, but you may be contributing to a deteriorating structure without knowing. Indeed, when teeth become diseased to the point that restorations fail and leaving a structure intact will only cause further harm, considering an extraction may be the only step for saving your grin. Even still, simply removing a tooth is not enough for keeping your grin in tip-top shape, which is why your Houston, TX dentist at Healthy Smiles Family Dentistry wants you to know about the benefits of lifelike implant restorations and how they can help you.
A Lifelike Appearance
A common concern for individuals undergoing restorative dental procedures involves how the restoration will appear. In fact, while a procedure may be necessary for restoring function to your bite or simply to preserve the health of your smile, if it causes your smile to look flawed, you probably won't be too ecstatic. Fortunately, natural-looking restorations can be custom made to provide the seamless appearance you seek.
When you receive a dental implant, your specialist will take care to design and create a custom crown that not only mimics the natural appearance of your teeth, but is shade-matched to the color of them as well. This means that once the process is complete, it will be difficult for people to tell that the tooth is not one of your natural structures! For more information about the process and how we can help you, contact us today.
Restored Function
In addition to the natural-looking appearance, dental implants can restore your bite's function. Each tooth is comprised of the top, or crown, which is the portion involved in chewing and biting, as well as a root that is embedded in the jaw bone. Roots play an important role in your mouth's function, as the secure bond they have with the jaw allow your teeth to absorb the pressure of your bite. When an oral structure is missing, it not only affects your bite by causing unevenness to accommodate the missing portion, but it also affects your jaw structure as well. When you receive a dental implant, your oral surgeon will strategically choose and place your titanium post. Once placed, the bone will begin to heal around the post and create a secure bond with it. In other words, the post acts as an artificial root that allows your bite to correct itself and restore its function once more.
Meet with Our Dentist
Your smile should not suffer because of a lost oral structure, and our lifelike restorations help to restore your function and give you a seamless smile. Contact Healthy Smiles Family Dentistry in Houston, TX by calling 281-974-4494 to learn more.