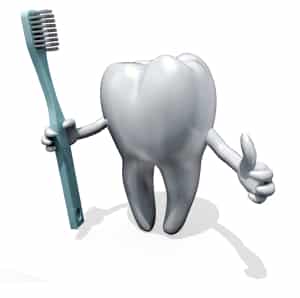 Even if you've never had one, you might still know enough about them to see the benefit in learning the most effective way to prevent cavities. Fortunately, protecting your teeth from the decay that causes them isn't as difficult as some patients may believe. The best way is to understand how cavities develop in the first place, then tailor your hygiene routine to avoid or address the most common causes of tooth decay.
Learn About Them
If asked, "what's the main cause of cavities?" many people would say sugar. Actually, the answer's a bit more complicated. Sugar doesn't eat through or infect your teeth. However, it does (along with starches and other carbohydrates) provide certain oral bacteria with fuel to produce acid to weaken the enamel protecting your teeth. The more you eat and the less you brush your teeth, the more likely acid will weaken your enamel enough for bacteria to slip past it and infect your tooth.
Out-Maneuver Them
You can't keep bacteria from inhabiting your mouth, but you can limit their ability to produce acid by keeping them off of your teeth. Brushing and flossing your teeth at least twice every day is your main defense, but to boost your ability to prevent cavities, also try;
Rinsing your mouth with water after every meal and snack. Water rinses away bacteria and neutralizes their acid.
When you brush, use toothpaste with fluoride in it. The mineral helps strength enamel by binding to its weakened layers, which also contain minerals (mainly calcium and phosphate, but also fluoride).
If you must drink a soda or fruit juice, which contain dangerous amounts of sugar and acid, drink them quickly, and through a straw. The straw minimizes the liquid's contact with your teeth, and drinking it quickly limits the amount of time your teeth are exposed to the sugars and acids.
ABOUT YOUR HOUSTON DENTIST:
At Healthy Smiles Family Dentistry in Houston, TX, Dr. Amy Vlachakis (pronounced Vla-ha-kiss) and her dedicated staff strive to make everyone feel like family, while providing top-notch general, cosmetic, and family dentistry services to patients of all ages. To learn more, or to schedule a consultation, call our office today at (281) 974-4494. Located in Memorial City Plaza, we proudly serve patients throughout Houston, Memorial City, Bunker Hill, West Beltway, City Center, Hedwig Village, and all surrounding communities.