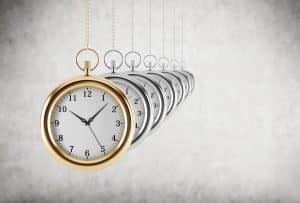 When you're putting your best effort into protecting your smile, what you want is for your oral health to remain safe. What you don't want is to fall short and end up with problems. So, how to keep ahead of any potential issues? What to do, so you're not overreacting or waiting too long to address the needs of your teeth and gums? How to spend the right amount of time on the details? It's easier than you might think.
Use A Timer During Dental Hygiene
A very easy way to make sure you're not missing out on the thorough cleansing your oral health needs when you perform dental hygiene? Use a timer. You might not think you need one, of course, but you may also be shocked by how inaccurate your inner clock is! What feels like two minutes may not be what you thought. Use a simple timer for two minutes, so you're getting teeth and gums clean!
See Us Every Time Six Months Pass
Every time six months go by, we should see you for a dental checkup and your cleaning. Simple!
Don't Wait If You Experience Discomfort
Whatever it is: Whether you get consistent headaches, your gums feel uncomfortable, your tooth hurts, your jaw joints don't feel right, or anything else, it's always best to contact us right away. We know that you may think to yourself that with just a little bit of time, the problem may go away. However, with oral health issues, the opposite is usually true! Waiting it out usually leads toward the worsening of a problem. See us soon, so we can make sure everything is just fine (or so we can fix something before it becomes even more problematic!).
Keep Your Smile Healthy With Simple Care Suggestions
Making oral health care easy and effective is as simple as considering and keeping up with the essentials, which we are happy to share with you. Schedule your visit with Healthy Smiles Family Dentistry today by calling (281) 974-4494. We serve patients from Houston, Memorial City, Bunker Hill, West Beltway, City Center, Hedwig Village, and all surrounding communities.