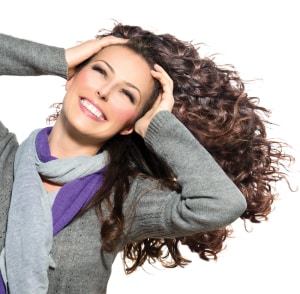 Do you know why you have gums? They actually serve multiple purposes, including functional and cosmetic roles inside your mouth. Gingival tissues line the entirety of your mouth, but your gums line bone structure which is why they feel stiffer than your inner cheeks if you run your tongue through your mouth. Gums seal the area below them, so that only the crowns of your dental anatomy are exposed in a healthy mouth. They also frame your smile for a pleasing, symmetrical look. So what happens when gums recede? A whole lot of potential trouble inside your oral cavity can certainly result from gum recession.
Gum Disease and Gum Recession
About 80% of adults in the US have periodontal disease. Starting off as gingivitis (early gum disease) the condition can spiral downward into full blown periodontitis (severe gum disease). Among the symptoms of periodontitis is gum recession, which is a shrinkage or depletion of the unhealthy tissue. When the protective seal of gums is compromised, not only are you more susceptible to tooth abscesses and root infections, but you may also find that your teeth look to large or your gums give your smile an uneven look that both you and others notice.
Avoiding Gum Disease
Some people have a genetic predisposition to gum disease, so you may have that working against you. However, you can stave off issues by maintaining a strict oral hygiene routine and never missing a six month dental cleaning/checkup. Avoiding basic brushing and flossing allows germs to multiply and create more plaque and acid, which irritate and infect gums. On the other hand, don't be too aggressive with your dental self-care. If you brush teeth too often, or too hard, the protective enamel on your teeth will wear away and allow germs below the gumline through the porous dentin. Once roots are infected, germs can work their way up and damage gums from the other side.
ABOUT YOUR HOUSTON FAMILY DENTIST:
At Healthy Smiles Family Dentistry in Houston, TX, Dr. Amy Vlachakis (pronounced Vla-ha-kiss) and her dedicated staff strive to make everyone feel like family, while providing top-notch general, cosmetic, and family dentistry services to patients of all ages. To learn more, or to schedule a consultation, call our office today at (281) 974-4494. Located in Memorial City Plaza, we proudly serve patients throughout Houston, Memorial City, Bunker Hill, West Beltway, City Center, Hedwig Village, and all surrounding communities.