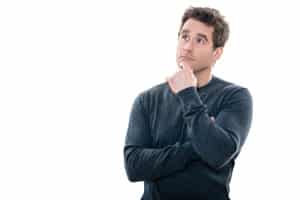 Most dental health issues are preventable with good hygiene and regular visits to your dentist. When they do develop, however, such issues can have more profound effects than you might realize. Gum disease, one of the most common dental issues and the leading cause of adult tooth loss, is one of the more subversive conditions, often remaining unnoticed until severe damage has already occurred. Fortunately, you can improve your chances of preserving your healthy smile by understanding your risks of gum disease, and taking steps to prevent it from developing.
Gum Disease Risk Factors
Gum disease is caused by an infection in your gums. It occurs when bacteria, the building blocks of dental plaque, overwhelm your teeth and gums, causing infection and destructive inflammation (swelling and redness). Besides poor hygiene, other risk factors for gum disease include;
Genetics—you might inherit a propensity for gum disease from your parents or grandparents
Age—as you grow older, your oral tissues become more susceptible to infections and diseases
Tobacco use—whether it's smoked or chewed, tobacco contains several hundred harmful chemicals that disrupt the functions of healthy tissue cells, including gum tissues
Stress-prolonged stress reduces your immune system's effectiveness, making gum disease harder to prevent
How to Prevent, or Treat, Gum Disease
Preventing gum disease requires the constant removal of bacteria, plaque, and food debris from your teeth and gums. At home, you can do so with your toothbrush and floss at least twice every day, and every six months, you should visit your dentist for a more thorough cleaning and checkup. Once it develops, you can treat gum disease through more extensive cleaning, including underneath your gum line, and restoring irreversibly damaged tissues, if necessary. In severe cases, you may have to replace one or more lost teeth after your gums have been restored.
ABOUT YOUR HOUSTON FAMILY DENTIST:
At Healthy Smiles Family Dentistry in Houston, TX, Dr. Amy Vlachakis (pronounced Vla-ha-kiss) and her dedicated staff strive to make everyone feel like family, while providing top-notch general, cosmetic, and family dentistry services to patients of all ages. To learn more, or to schedule a consultation, call our office today at (281) 974-4494. Located in Memorial City Plaza, we proudly serve patients throughout Houston, Memorial City, Bunker Hill, West Beltway, City Center, Hedwig Village, and all surrounding communities.