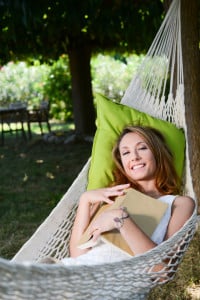 Sedation is an important part of many dental procedures, particularly extensive restorative treatment, or procedures that involve oral surgery, like dental implant placement. However, dental sedation can also help patients who require more minor dental work, but feel anxious about visiting the dentist for treatment. Today, we explore what anxious patients should know about the benefits of dental sedation, and how we can tailor its administration to your specific needs.
How Dental Sedation Can Help
Dental phobia affects a large number of people, though exactly how many is a mystery considering its different severities and the fact that some people never talk about their fear. For some patients, their anxiety may not be severe enough to be considered a phobia, but still strong enough to hinder them from seeking necessary dental care. With dental sedation, we can help you relax and feel comfortable before and during your treatment, alleviating your anxiety for a more pleasant experience.
Which Sedation Method is Right for You?
Nitrous oxide, or laughing gas, is the most common form of dental sedation, and produces a mildly euphoric feeling for patients with slight or moderate anxiety. Nitrous oxide is administered through a mask that is worn over the nose. As you inhale through the mask, you will exhale the gas through your mouth, and the sedative's effects will wear off almost immediately after the mask is removed.
For more severe anxiety, we may recommend conscious oral sedation, which is taken in pill or liquid form before you arrive at our office. Depending on the level of sedation needed, we may suggest taking a sedative the night before, as well, so you can be calm and well-rested.
ABOUT YOUR HOUSTON, TX, DENTIST:
At Healthy Smiles Family Dentistry in Houston, TX, Dr. Amy Vlachakis (pronounced Vla-ha-kiss) and her dedicated staff strive to make everyone feel like family, while providing top-notch general, cosmetic, and family dentistry services to patients of all ages. To learn more, or to schedule a consultation, call our office today at (281) 974-4494. Located in Memorial City Plaza, we proudly serve patients throughout Houston, Memorial City, Bunker Hill, West Beltway, City Center, Hedwig Village, and all surrounding communities.