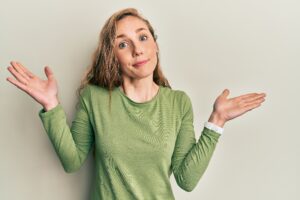 If you have difficulties with your periodontal health, you can find it tough to prevent potentially serious problems. The attachment loss that occurs when bacteria cause gum disease can lead to tooth loss, and the movement of bacteria to other parts of your body can cause new concerns about your general health. The good news is that when you have reliable oral health care, you can lower your risk for problems with advanced gum disease. Our Houston, TX dental practice will look out for the symptoms of gingivitis whenever you come in for a routine review; when a problem is recognized, we can address it through an ultrasonic scaling treatment. Between preventive care in our office and the support you provide yourself at home, you can also make the onset of an infection less likely to occur.
Periodontal Problems Should Not Be Taken Lightly
The first stage of your infection is gingivitis, a reversible condition that can cause gum line recession, more frequent bleeding, and chronic bad breath. Because it can be reversed, the right oral hygiene efforts can stop this problem from progressing and creating further trouble for you. However, when it is not managed in time, you can experience more serious concerns that threaten your full smile and general health.
Our Practice Is Ready To Help You Recover From Gingivitis
At regular dental exams, you will receive a close review that lets you know if you have difficulties with gingivitis, tooth decay, or a range of other problems. Gingivitis is something we can deal with during an appointment. By providing an ultrasonic scaling at your appointment, we can carefully remove bacteria that are already gathering under your gum line. That removal stops complications from taking place so that your tissues can heal. This service differs from the type of teeth cleaning normally provided to you at an appointment, as your standard cleanings only remove harmful plaque and tartar from the portions of teeth above the gum line.
What Can You Do To Avoid Gum Disease Between Visits?
Through your at-home smile care efforts, you can stop bacteria buildup from turning into a problem with your gums. Better flossing and brushing habits will help you control plaque and tartar formation and stop deposits from accumulating at the base of your periodontal tissues.
Talk To Your Houston, TX Dentist About Treatment For Gum Disease
If you consistently take care of your smile, you can avoid problems with gum disease that will interfere with your smile and health. In addition to taking advantage of professional dental care, make sure you do your part to protect yourself with good hygiene efforts. If you would like to find out more, contact your Houston, TX, dentist, Dr. Vlachakis, by calling 281-974-4494.